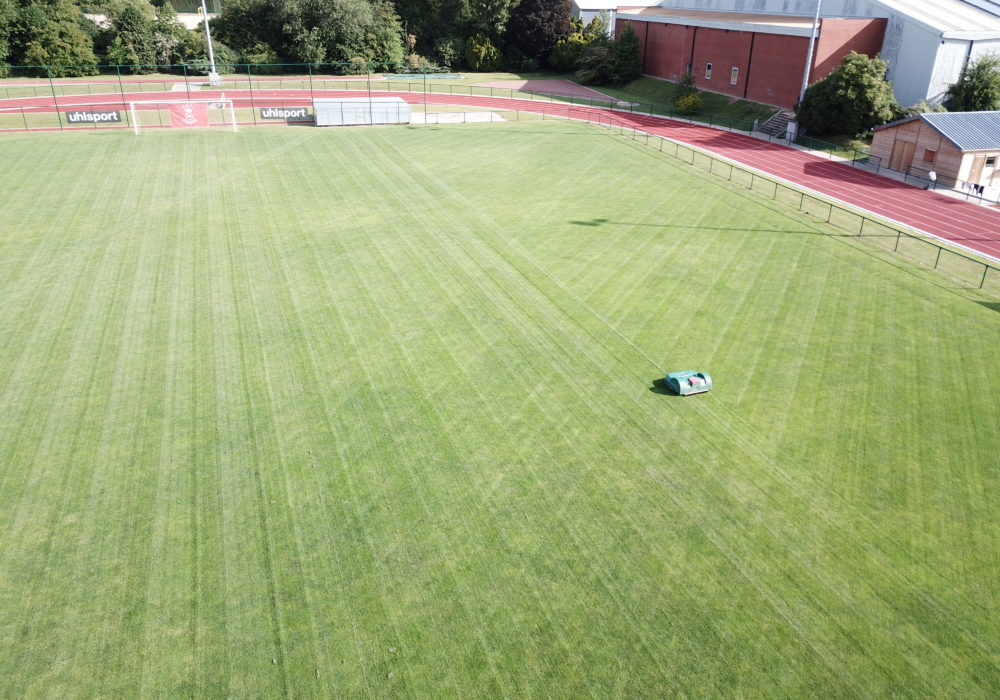 GPS technology for robot mowers
Belrobotics is constantly on the outlook for new possibilities for its professional automatic mowers. That is why our engineers have developed a new accessory with a GPS RTK steering system that allows mowing with unequalled precision: accurate to the nearest centimetre!
What is RTK technology?
Abbreviation of Real Time Kinematic, this technology functions by picking up waves carrying certain signals:
GPS (the Global Positioning System from the USA)
GLONASS (the Global Navigation Satellite System from the Soviet Union)
and Galileo (the Global Navigation Satellite System from the European Union)
Those signals are then corrected in real time by a reference station, which results in mowing with centimetre accuracy!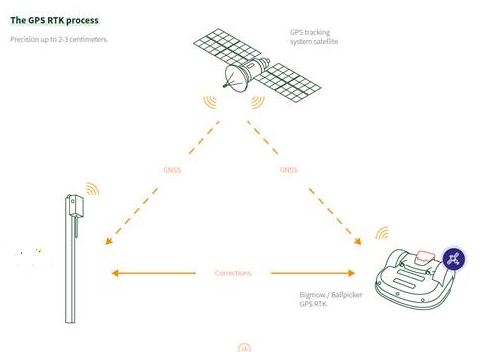 RTK technology for robot mowers: feedback
Many clients make already use of this new GPS mowing technology and are extremely positive about it. This is also the case for the Belgian Football Centre in Tubize which unites several football grounds used to train the Red Devils as well as young teams. Unsurprisingly, the grass must be cut perfectly for a game at professional level. This means intense work for the groundsmen who must guarantee that the pitches are always usable and who must therefore manage the mowing plannings very well. In an earlier interview they had already shared their experiences with our robot mowers for football grounds and their advantages. We seized this opportunity to also talk about their views on this new technology.
In order to not stop at a single opinion we also gave the floor to Gaetan Gervy who works at Keymolen, a company that sells farming machinery and equipment in Rebecq. They have a ground of 9 000 m² and are therefore extremely interested in our large surface mowers.
 GPS robot mowers for an accelerated cut
Frédéric Veraghaenne, Director of Operations of the Belgian Football Centre in Tubize, explains among other things that one of the advantages of this RTK system is to accelerate the cutting of the grounds by avoiding several passes in the same place during the same mow. For a centre whose grounds have a high rate of occupation, time management can be complicated and saving time is definitely an advantage.
For the company Keymolen this advantage is even more obvious. A standard robot mower without RKT technology would need as much as 5 days to mow their grounds. By installing this technology on a Bigmow this time can be reduced to three 2-hour passes. This pass must be split to allow the mower to recharge, but the timesaving is impressive.
This advantage concerns not only the mowing time but also the mowing potential of models. In fact, a smaller mower can now cut a larger surface, since it loses less time. The wear of parts such as the wheels or bearings is also reduced given that the mower only cuts very specific zones.
 GPS robot mowers for nicely cut grass
With their even more developed guidance system the mowers can now also mow the grounds with straight lines. The user can currently choose between 8 different configurations. Furthermore, with such a configuration, the robot no longer turns away if it comes up to a zone of higher grass as this does not form an obstacle anymore. Another advantage for the professional sports grounds that must always be in perfect shape!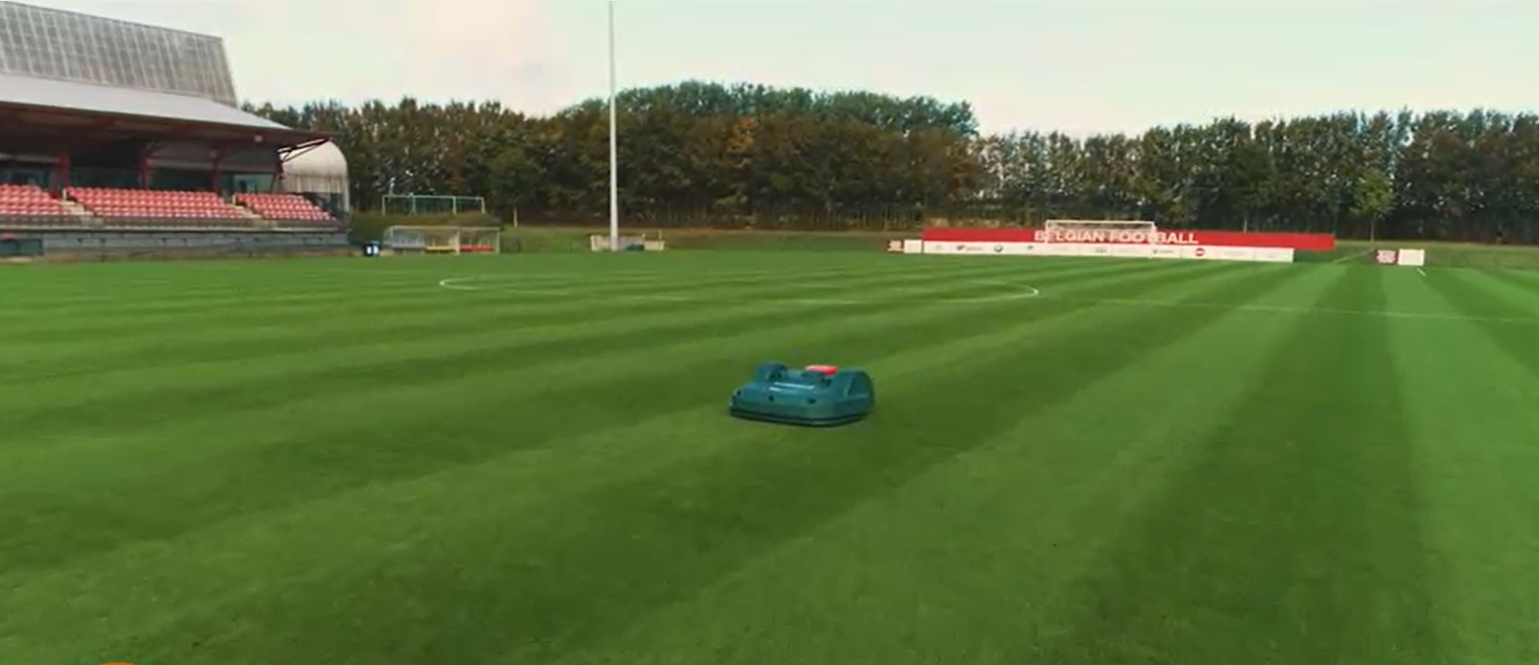 GPS robot mowers for a simpler cut of different grounds
The guidance system also allows a simpler cut of different grounds. In fact, the maintenance crews no longer have to move the mower and the application allows to follow by remote and prepare the line of the next ground. As we have already mentioned these lines are optimisable and modifiable. For the Belgian Football Centre, which has several grounds, this management is now greatly simplified.
A GPS installable on your Connected Line model
Finally, the GPS RTK technology can be installed on all our models of the Connected Line range. An antenna is added to the robot mower and to the ground that needs to be mowed. An additional module is connected to the computer. Thanks to these elements the exact position of the mower can be determined and it can mow more easily in straight lines.
The system currently functions using a Wi-Fi signal that can cover a working radius of up to 250-300 metres. It is also possible to use amplifiers to enlarge this zone. Our engineers are working on a new step: using 4G to make our clients' lives even easier!
If you are interested in this technology and want to estimate the timesaving or financial benefit it would bring, do not hesitate to contact us for a free quote!