Centimetre accuracy
Thanks to the link with a fixed GPS – RTK receiver (placed on your property), satellites from four constellations guide the robot's trajectory (and apply corrections).  Your robot continually calculates its exact position to within 2 cm. This ultra-precise localisation lets you mow a larger surface in a regular pattern. Down to the slightest detail.
Heightened performance
By avoiding overlapping trajectories, the new RTK technology mows your fields faster. You can count on a threefold increase in capacity. The mowing potential of the various models has been upgraded: a professional automatic mower mows a larger area in less time, and there is less wear and tear on the components. In short: you will optimise your maintenance teams, save an impressive amount of time, and your user experience will reach a higher level.
Ever more robust equipment
Our on-board cutting-edge technologies go hand in hand with the durability of our automatic mowers. Our range is designed for professional use with a view to the continuous maintenance of thousands of square metres until the most challenging working conditions. The components have a solid design for unprecedented long life and impact resistance. A long-term vision.
Remote configuration
All professional robotic mowers equipped with RTK technology also benefit from the Belrobotics app and portal. You can configure the mower remotely, according to your needs: cutting height, mowing times, working areas, GPS return points, etc., and of course the fleet management system feature, to view the performance of your fleet, identify your robots' positions in real time, and view any alarms.
A revolution for your green spaces
Our R&D department is working to ensure the constant development of the technologies embedded in our range of autonomous mowers. This drive for innovation is linked with our ambition to offer green space professionals the best that technology has to offer. The proof lies in this new generation of robotic mowers guided by GPS – RTK. A revolution in the sector
Watch the video
An even more attractive cut
The new strip-mowing mode also provides an even more impressive, high-quality finish. Result: Perfectly symmetric and parallel strips without the use of a cylindrical mower. Thanks to GPS – RTK robotic mowers, you can enhance both your image and user convenience.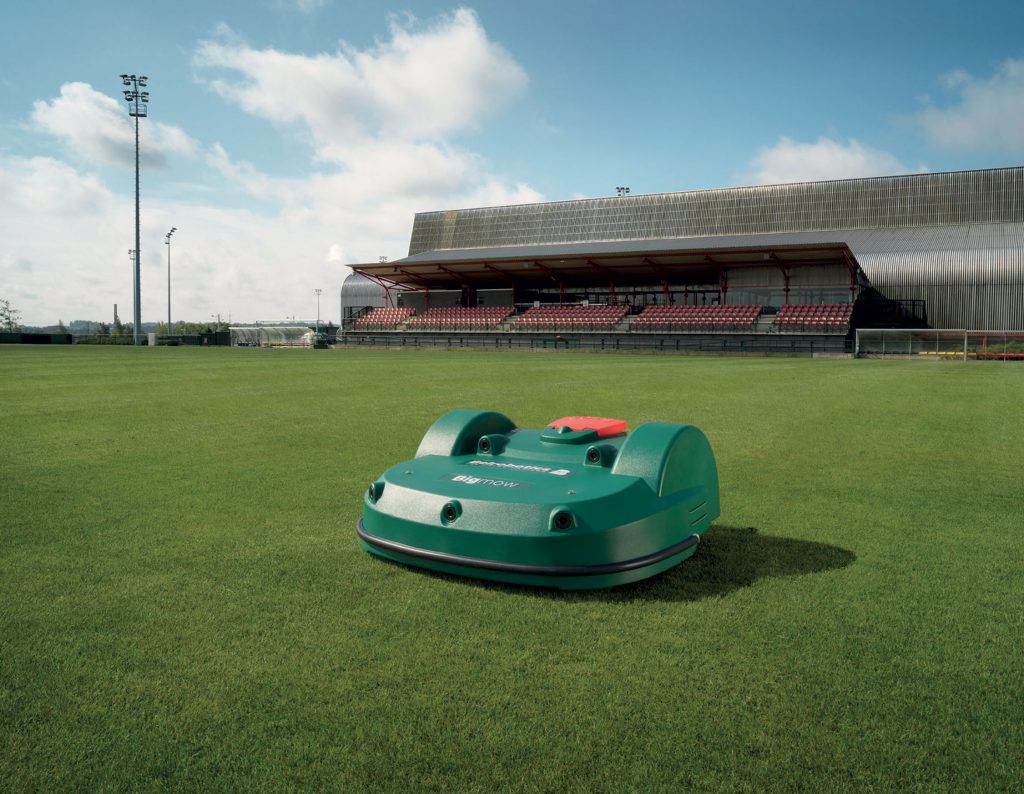 An animated explanation
Would you like to know more about this development? Don't wait any longer to discover this technology that has enhanced the performance of our robots even more.
Watch the video
Choose the best robot mower
Bigmow GPS-RTK BM-1050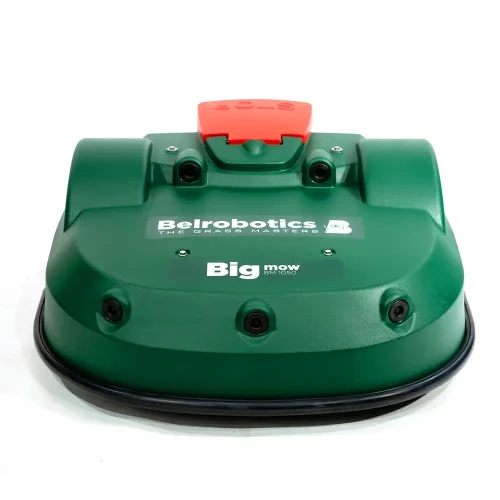 Mowing capacity

up to 45,000 m² (WiseNav)

Electricity costs

+/- €200 / year

Cutting method

3 floating mowing heads

Safety

5 sonars
More information
More information
Bigmow GPS-RTK BM-2050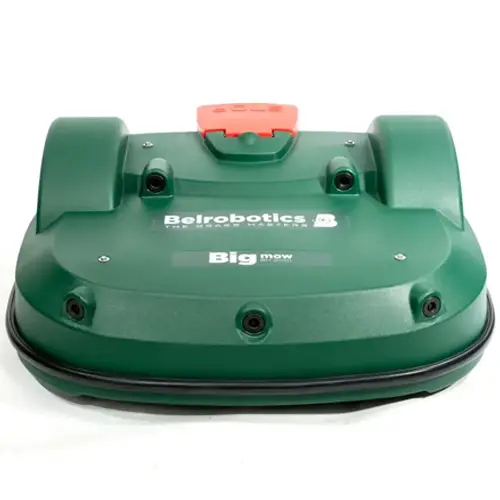 Mowing capacity

up to 75,000 m² (WiseNav)

Electricity costs

+/- €300 / year

Cutting method

5 floating heads

Safety

5 sonars
More information
More information
BallPicker GPS-RTK BP-1250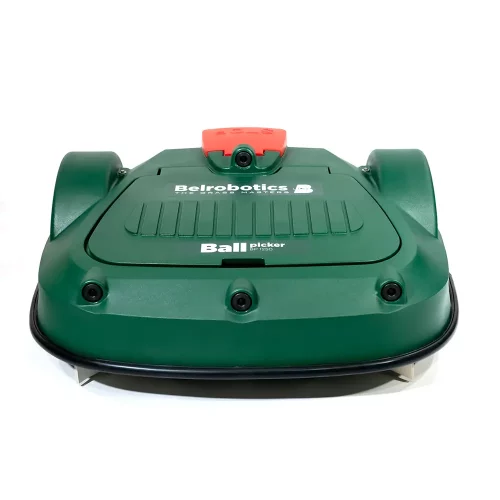 Operating area

30,000 m²

Electricity costs

+/- €240 / year

Efficiency

13 collecting discs

Safety

4 sonars
More information
More information
Feedback from our customers
Frédéric Veraghaenne
COO of the Belgian Football Centre in Tubize
With Belrobotics and the Royal Belgian Football Association, we decided to invest in next-generation mowers. Since they are guided by a GPS – RTK signal, overlaps are a thing of the past, and our pitches are all mown much more quickly.
Rachid Rhabi
Manager of AMR, sports fields of the Royal Union Lasne Ohain
Belrobotics robotic mowers guarantee unrivalled automatic maintenance of large lawns, with substantial time savings as well as outstanding precision, advanced facility management, and powerful new features.