50% more savings than conventional mowing
Quality conventional mowing requires a considerable amount of labour, regular maintenance of the equipment and energy costs. Belrobotics robot mowers remove all these disadvantages. They work independently and tirelessly, are made of robust materials and only need the electricity needed to recharge them. What more can you ask for?
Labour optimised to the maximum
Day and night the Belrobotics robot mowers run their program at any time to maintain the perfect result. You will benefit from a workforce that is very economical, available 24/7 and which performs with quality. Your team can still concentrate on other tasks as our autonomous mowers can take over from them.
Perfect turf and uniform grass
Nothing is more pleasant than to be able to show healthy, impeccably mown grass to your visitors and players. Belrobotics automatic lawn mowers are fitted with floating heads and stainless steel blades that cope perfectly with any unevenness of the ground. It is an unrivalled technology that maintains your turf and by extension, your reputation. They will admire and talk about your grounds.
90% reduction of CO2 emissions
Forget about using excessive chemical fertilisers, waste management for grass cuttings and lawns that are not weather-resistant. The result of mowing carried out by Belrobotics smart lawn mowers is 100% natural, because they are fitted with blades that ensure perfect mulching, which means fertilising and resilience for your grounds. This is a technology that ties in with Belrobotics' responsible, global approach to the long term. And if the future were simply to be green?
Technology in motion
Floating heads and retractable blades
Floating heads
Each robotic mower is equipped with several floating mowing heads. They adapt automatically to the configuration of the terrain with a vertical movement.
Constant cutting height
No damage to the grass nor equipment
Reduces cleaning requirements thanks to its self-cleaning system via centrifugal expulsion of debris.
Retractable blades
The cutting blades are designed in stainless steel for an uncompromising cut. Nevertheless, this patented system prevents any risk of accident.
3 blades per head
Perfect cut, without stressing the grass
The blades retract when an obstacle is detected.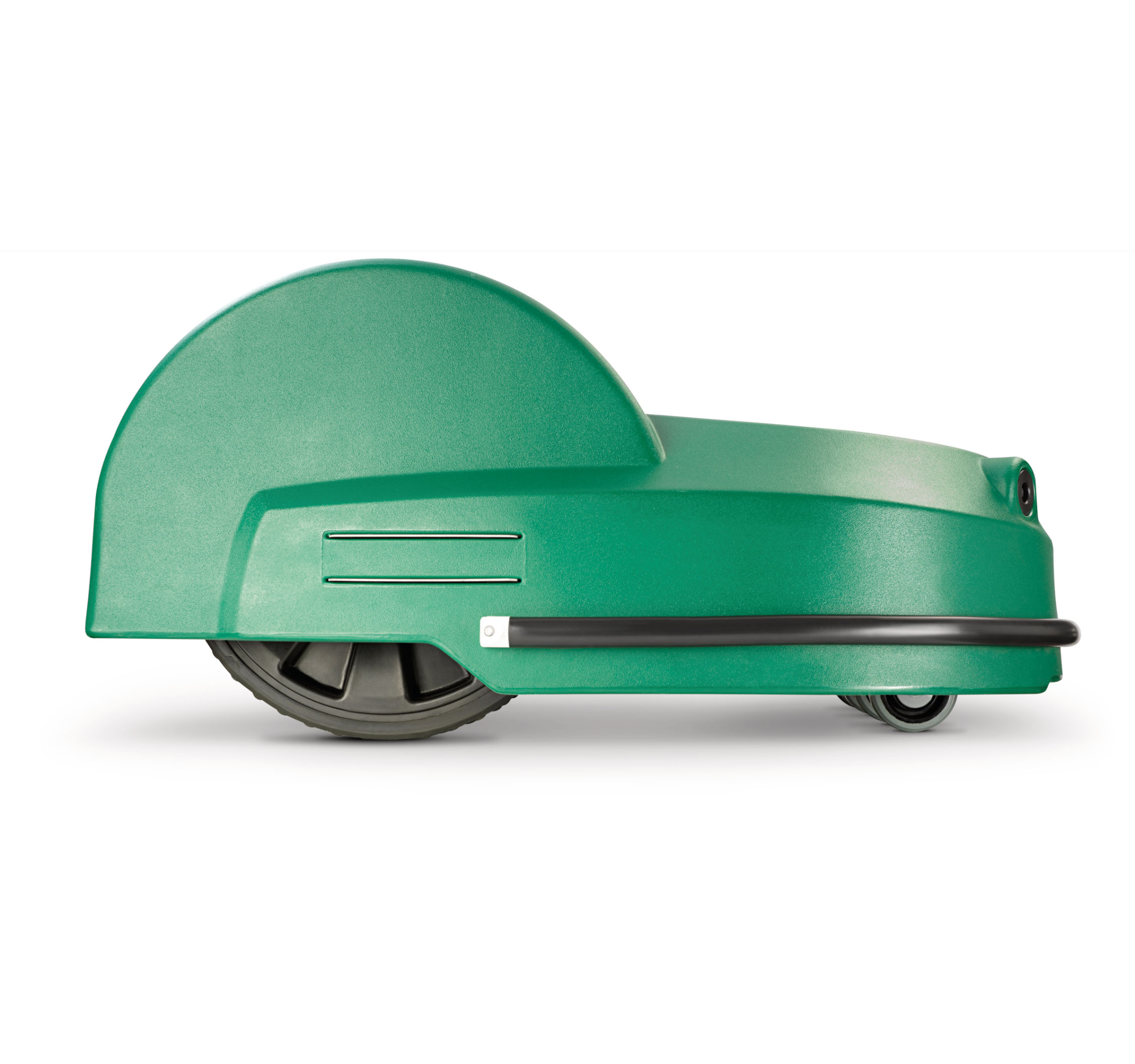 Tireless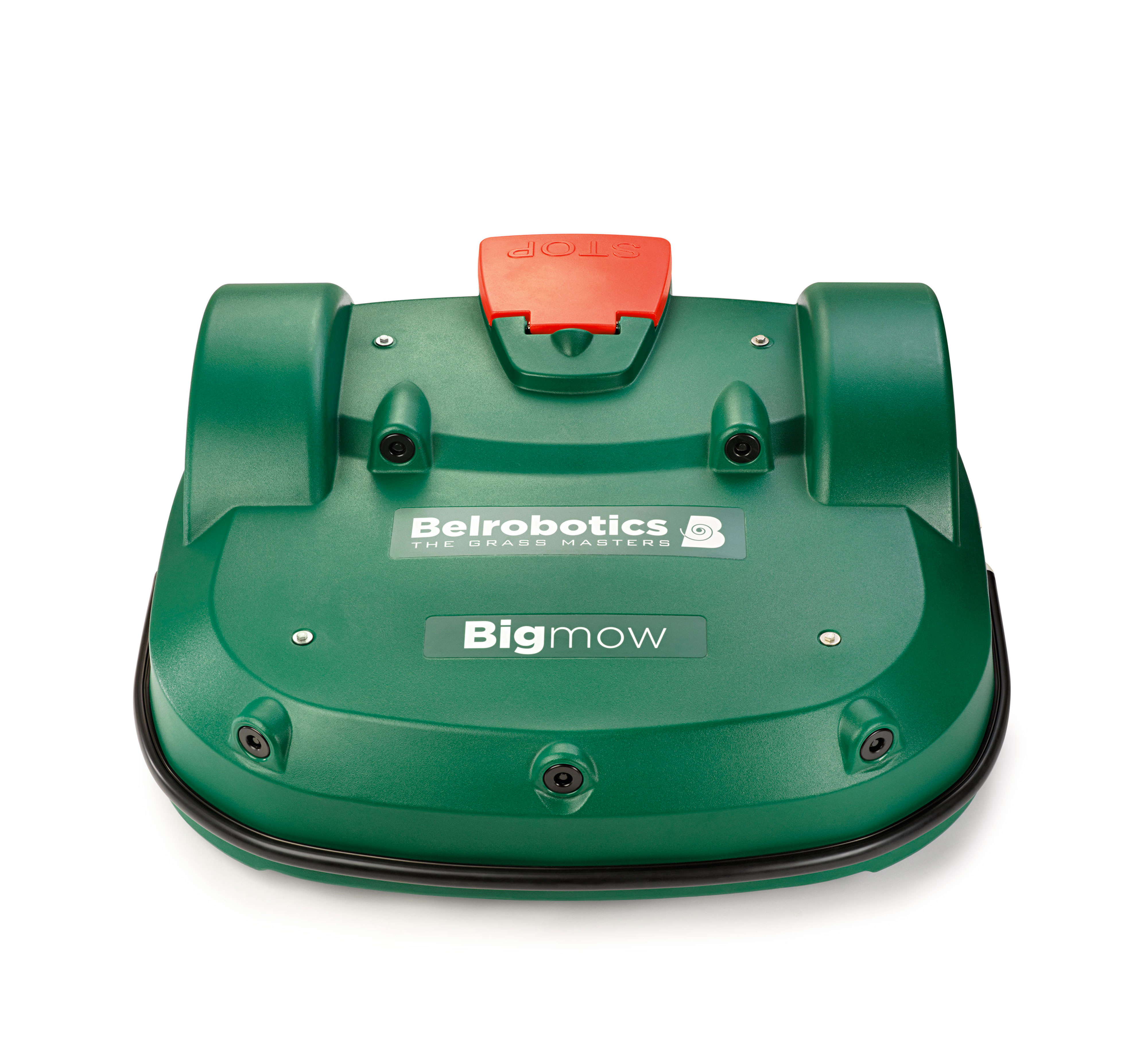 All-terrain
For any time
Belrobotics automowers never stop. Adapted programming and durable materials allow working outside permanently and in any atmospheric conditions. Forget about the rain and put your robot mower to the test. If there is frost, the robot mower always automatically returns to its station.
As a team
Belrobotics technology allows you to manage a fleet of autonomous robots operating on one or more piece of ground simultaneously. The robot mowers work individually or as a team.
Remote lawn mower
An App that is Always with You
Check the performances of your robot mowers with your smartphone. Stopping, piloting or restarting a robot mower is done at your fingertips. If there is a malfunction, the machine will inform you using the Belrobotics app.
Unique Electromagnetic Field
The automatic lawn mowers and golf ball collectors for driving ranges are equipped so as not to be influenced by other electromagnetic signals. Moving one or more Belrobotics robot mowers over very large mowing zones is done without any conflict.
Security and anti-theft
The robots are equipped with an anti-theft system and produce an alert if there is a malfunction. If the automatic lawn mower is lifted or overturned, it immediately stops working. And if it is tampered with, you are warned by the Belrobotics app and we can trace your equipment using the exclusive 'Track & Trace' system built into our smart lawn mowers. And if there is a malfunction, you will be also be warned by the app at the same time as the Belrobotics technical centre.