Mow to the schedule of your estate
Parcmow automatically monitors the maintenance of your green spaces, without the need for human intervention.
Its quiet-running and ecological action is combined with reduced usage costs. The charging process conducted at a low voltage station is automated and safe. A durable mow with average annual energy consumption at barely 580 kWh.
Mowing capacity up to 12.000 m2
3 independent floating mowing heads
Energy savings
Absolute safety due to 5 sonars
Mowing capacity

Up to 12.000 m2

Electricity costs

€ 100 / year

Cutting method

3 floating heads

Safety

5 sonars
Connected line app and web portal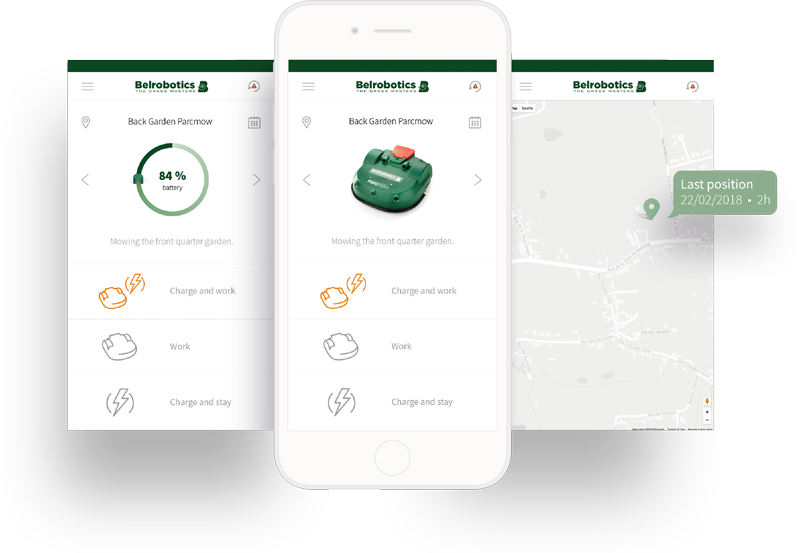 Your robot mower can work completely autonomously, which is due to carefully worked-out programming. And to make your life even easier, our professional automowers are connected to a web portal to allow them to be controlled from the Belrobotics application. You can also manage your fleet of robot mowers entirely from your tablet or your smartphone.
Find out about our simplified user interface, the exceptional user-friendliness of the application and new functions.