Reinvented connectivity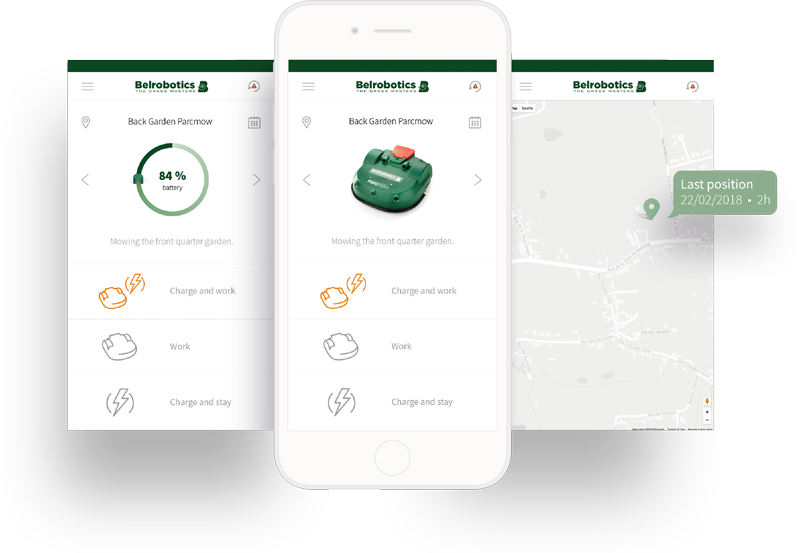 The "connected line" range is more even than just state-of-the-art robots. It's also a web portal for managing your fleet, along with a tablet and smartphone app. Now you can control your robots from anywhere!
We've taken care to make the user interface for these various tools intuitive and ergonomic. New features appear there, including in particular a virtual assistant that will help you through the various steps.
What's more, this range is protected against theft. The GPS anti-theft system with geofencing that we've incorporated guarantees the security of your machines. From now on, you'll always be able to keep an eye on your robots.
Very sturdy and robust
The various materials we use to build our robots are impact- and weather-resistant. So a stray golf ball will do them no harm whatsoever. The sturdiness of these materials also allows them to have an extremely long life. In fact, they can cover thousands of kilometres before one of their parts needs changing. So opting for our robots is a long-term investment.
Connected robots
The world of tomorrow is seeking to be more and more mobile. That's why we've designed an app that will let you control your robot, as well as access its maintenance log, from your smartphone or tablet. Don't have the Belrobotics application yet? Download it now by clicking here.
Environmentally-friendly and economical
Unlike ride-on mowers, our robots are electric. So they don't release CO2 into the atmosphere! An environmental impact you can also notice in your wallet! The savings you make on your energy bills will quickly recover the cost of your investment.
A tailor-made solution
Our Parcmow and Bigmow models have many similarities, but differ in their mowing capacity. Depending on your garden, the football pitch or golf driving range you have to look after, there is a solution tailor-made for your needs.
Choose the best robot mower
Bigmow Connected Line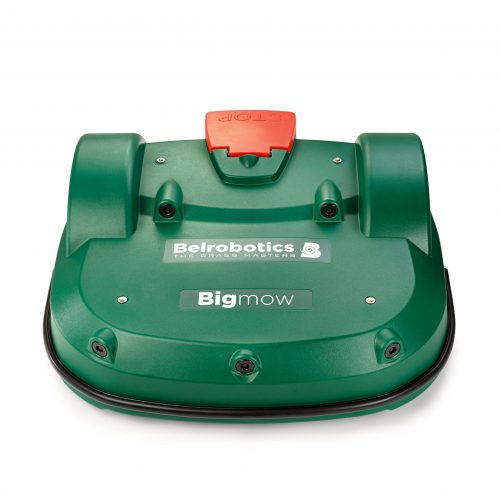 Mowing capacity

Up to 24.000 m2

Electricity costs

€ 150 / year

Cutting method

5 floating heads

Safety

5 sonars
More information
More information
BallPicker Connected Line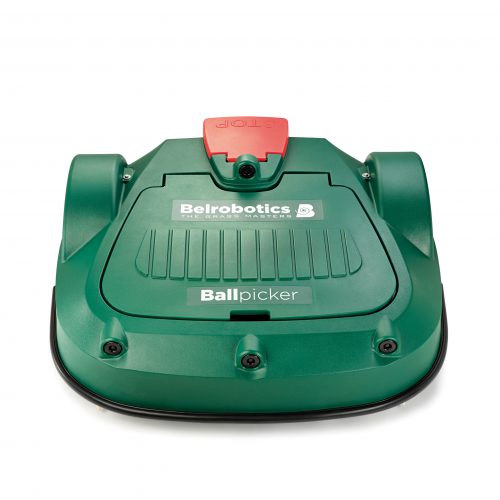 Operating area

30.000 m2

Electricity costs

€120 / year

Efficiency

13 collecting discs

Safety

4 sonars
More information
More information
Parcmow Connected Line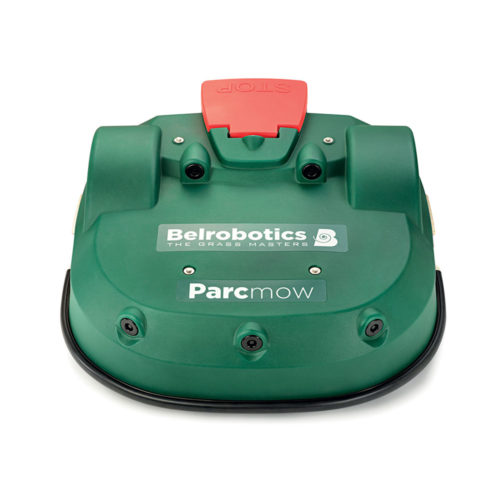 Mowing capacity

Up to 12.000 m2

Electricity costs

€ 100 / year

Cutting method

3 floating heads

Safety

5 sonars
More information
More information