Grounds and large areas
In a few hours, Bigmow covers up to 240 ares of ground. No problem if you have large very green spaces that are not flat, because your automower will quickly adapt to the gradient.
Performance and discretion
In business, performance is key. For the Bigmow, this translates into substantial savings and continuous production without disruptive noise.
Remote control
With the necessary connectivity, Bigmow can be remotely controlled via an app for tablet and smartphone. Even an anti-theft solution and geofencing alert are provided.
Sustainable ecological footprint
As a business, you are careful about the sustainability of your solutions. Bigmow guarantees an average annual energy consumption of barely 830 kWh.
Make the most of a lawn in automatic mode
Bigmow works completely autonomously in the zones delimited by the perimeter wire. Day and night, it still runs quietly (max. 52 dB (A)). The process of recharging the batteries runs without fail on the low voltage power supply station in complete safety. Relax, your robot mower will take care of everything.
Make direct savings
Much less expensive than a garden tractor, the Bigmow can easily replace small robot mowers. You will therefore benefit from sustainable mowing along with average annual energy consumption of barely 830 kWh. The electrical cost of your automatic robot mower may be estimated at € 150 per year. Add to that the gain in energy consumption, the lack of waste and the decrease of your labour costs and expenses. Your CFO will be astounded.
Eco lawn mower | sustainable approach
Is sustainable development part of the DNA of your organisation? That's a good thing, because Bigmow is programmed for mowing with mulching up to 24.000 m² in a few hours. The vegetable matter from mulching will fertilise the soil in a 100 % natural way. Our technology allows you to reduce inherent maintenance costs of green spaces around your business, in a way that benefits a sustainable policy and a reduction in your ecological footprint.
Choose proven security
Are you aiming for connectivity and user-friendliness? This is the best robot mower also equipped with an intuitive interface, an anti-theft and malfunction alert, various on-board safeties, a GPS guidance and accident prevention system. Start our app on your tablet or your smartphone and take control of your new robot mower wherever you are.
Our commercial robot mowers for companies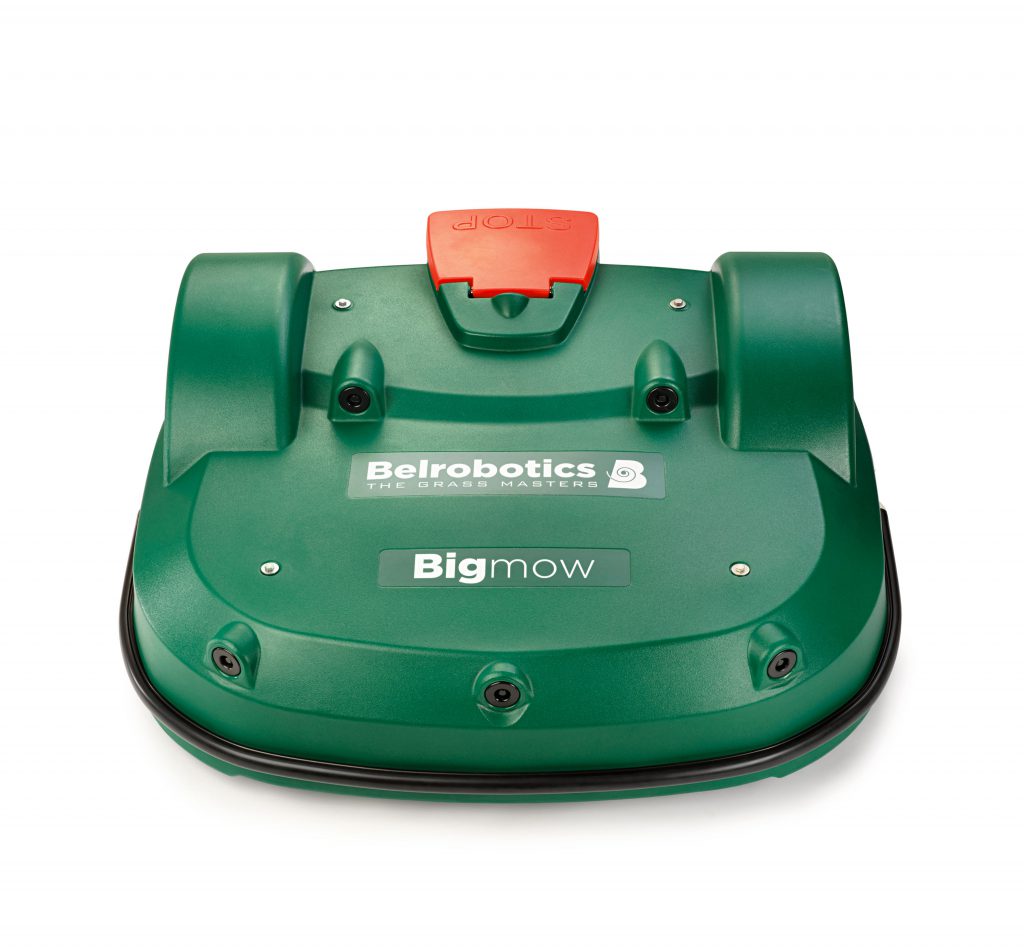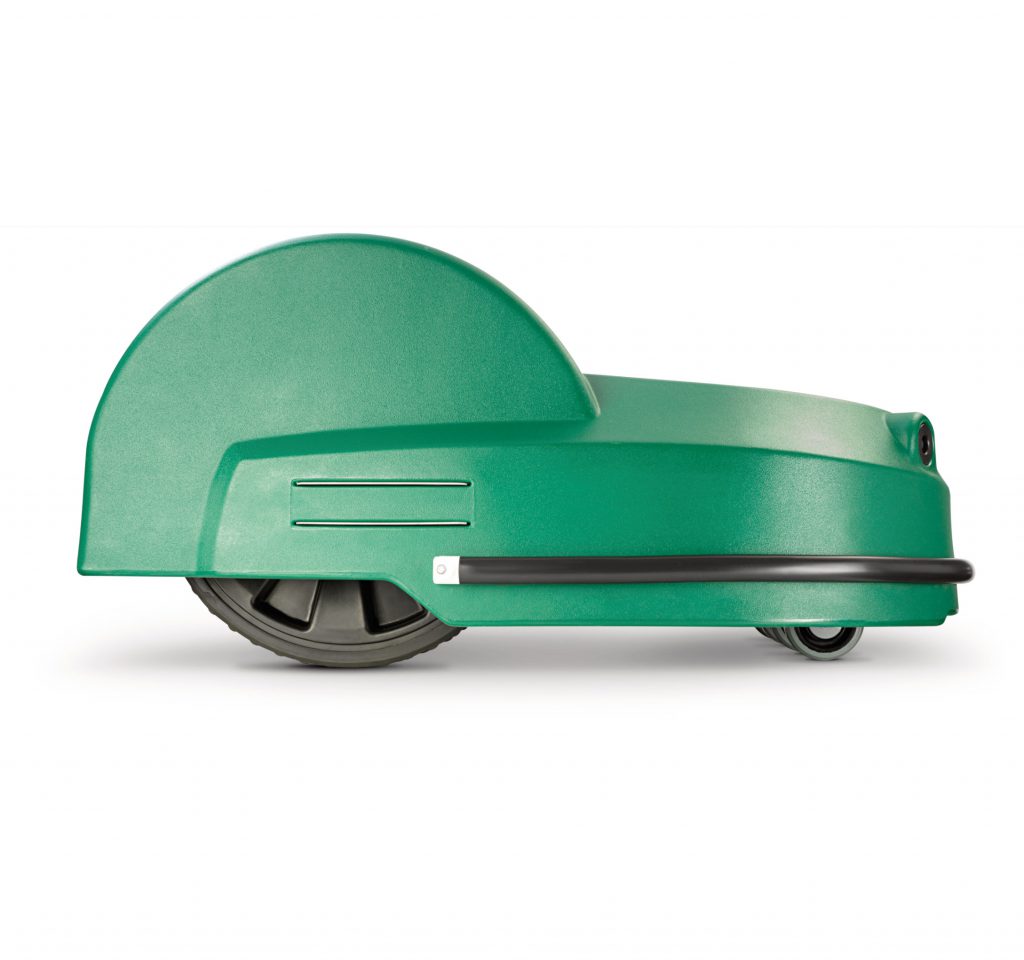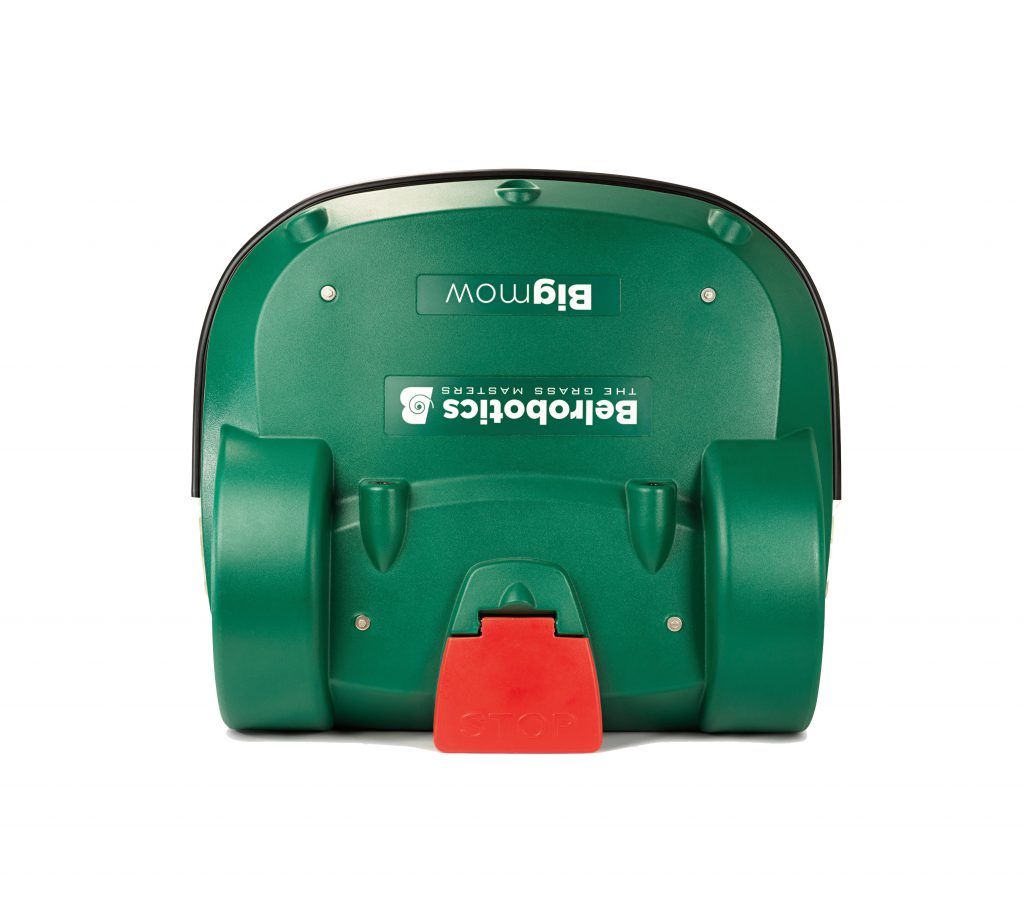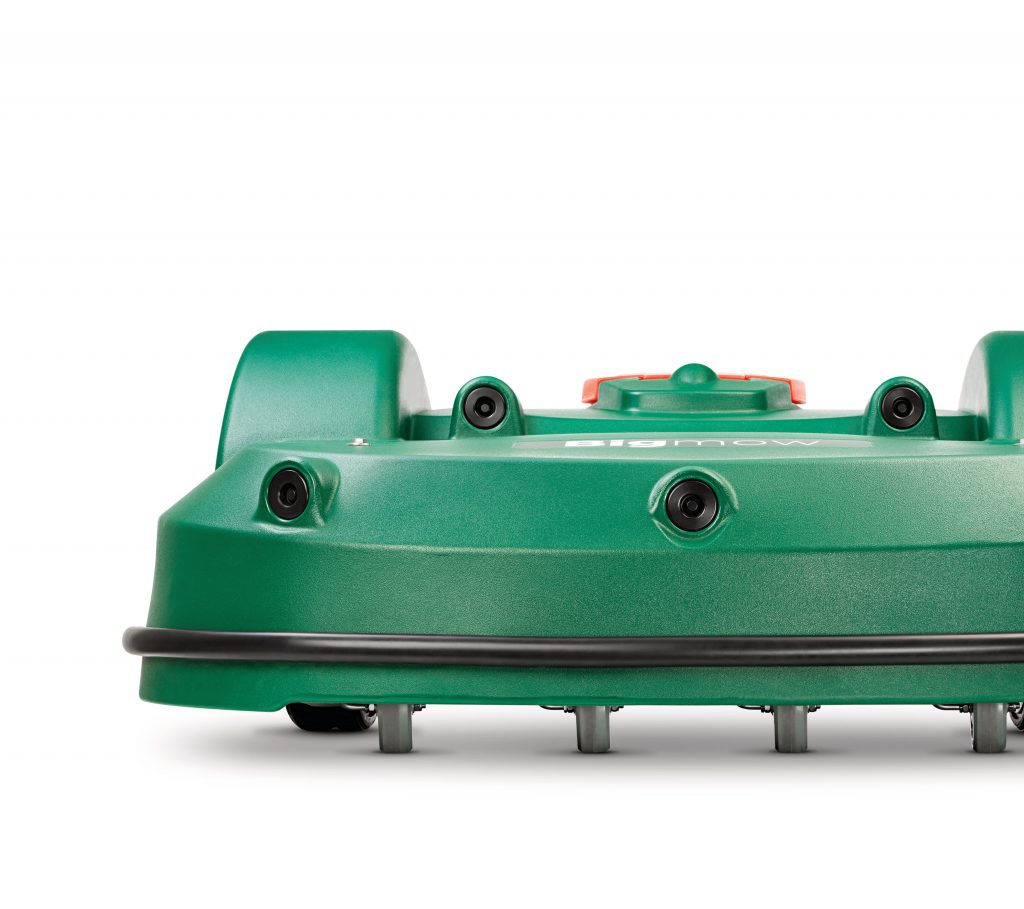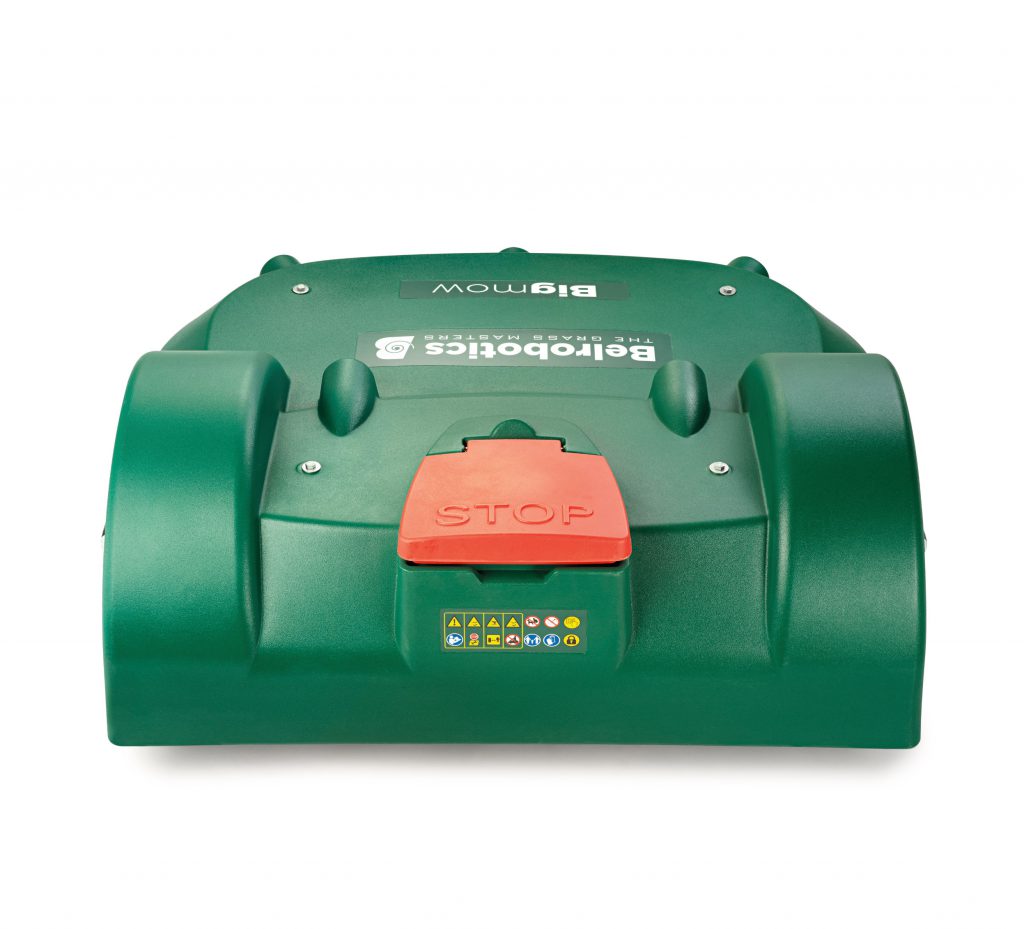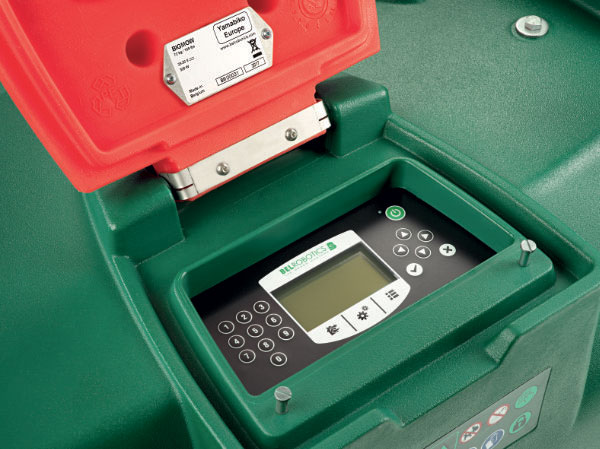 Bigmow Connected Line
For your green spaces up to 24 000 m²
The Bigmow robot mower is suitable for individuals, public bodies and businesses that manage green spaces up to 240 ares. Decide on the undisputed champion in the maintenance of sports grounds, golf courses, public parks or private gardens.
Mowing capacity

Up to 24.000 m2

Electricity costs

€ 150 / year
Cutting method

5 floating heads

Safety

5 sonars
Cut your costs and increase your profits
The sale price of our automatic mower is less than that of a professional ride-on mower, not to mention the cost of a maintenance contract. You can forget waste disposal costs thanks to the continuous mulching technique. To the list of savings, you can also add energy costs that are three times lower than equivalent combustion engine equipment and less watering is needed. It is easy to calculate this.
The extras that make a difference
The new Belrobotics range is aimed at connectivity and ease of use. With an intuitive interface, anti-theft, multiple on-board safety systems, GPS guidance system and accident prevention. Start our app and take control of your new smart lawn mower wherever you may be.
Testimonials
"The lawn is mown in a completely homogeneous way and the mulching gives it unrivalled dynamism."
Amaury Le Grelle,
La Ferme De Bilande
"There is no way I would want to go back to my tractor. I devote my time to other things and calm reigns throughout the day. The return on investment is indisputable."
Damien Wigny,
owner