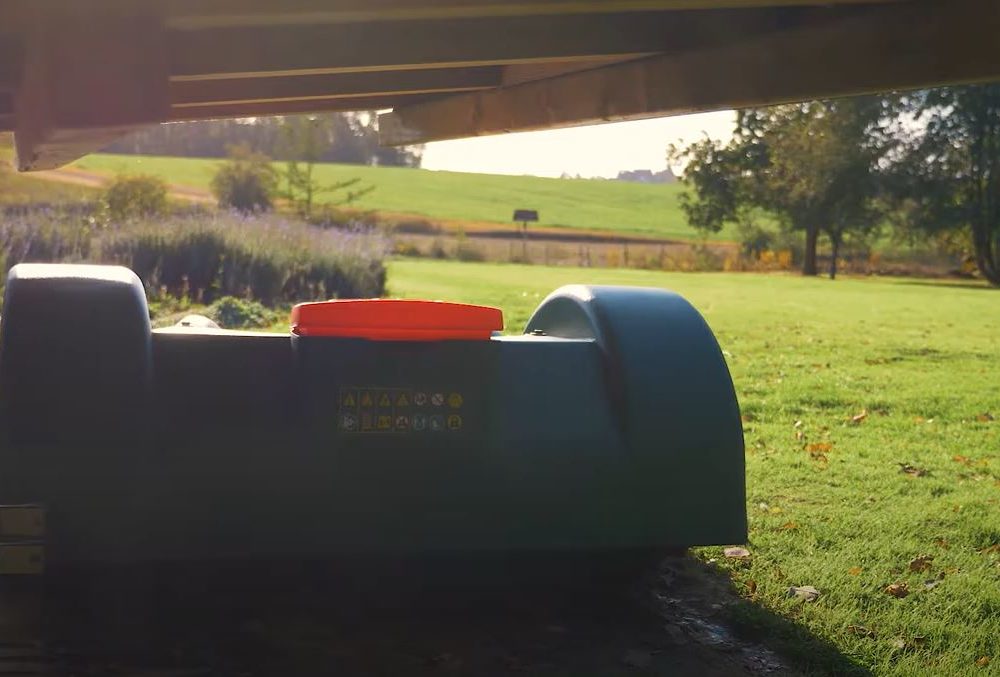 Robot mowers for big gardens: economies of scale
Still underused only a few years ago, robot mowers are now everywhere to be found and especially in the gardens of private individuals. There may be a multitude of smaller models, adapted to gardens that are the size of postage stamps, but models tailored to more extensive surfaces are still not exactly legion. At Belrobotics, our models are mostly designed for professional use: municipal parks and gardens departments, football grounds, golf clubs, company grounds, etc. However, they also suit 'down to the ground' any private individual who owns and has to maintain large grounds.
This also happens to be the case for family J, who decided a few years ago to invest in a Bigmow model to look after their lawn. According to them several aspects have turned this investment into a real success:
Considerable time savings
For Mrs J, with her 2 hectares of land, a complete mow by tractor could take anything between 6 to 7 hours depending on the condition of the ground. So, a robot mower is an incredible time saver especially during periods when the grass grows very quickly. Furthermore, as it is now possible to adjust cutting times, you can easily decide which particular time would suit your needs best. 
 A top-quality cut
It is true that saving time is important, but there is no point mowing as fast as possible only to sacrifice the quality of your lawn. Fortunately, a good robot mower now allows you to apply a mulching technique to improve the condition of your lawn, reduce felt and plant diseases and even provide protection during the summer heat. For family J who, given the size if their lawn, had to mow without picking up the cut grasses and plants, mulching also means that they can now enjoy a 'clean' lawn without a heap of all kinds of grass and foliage.
 An adaptable multi-zone mower
Not all gardens present a nice flat canvas allowing easy-access mowing. Such is the case with the garden of Mrs X. Crossed by a brook, it is split into three zones. One of the advantages of our mowers is their ability to easily mow multi-zone grounds, as well as, for even bigger gardens, to manage the use of several mowers. Whatever might happen, you definitely do not have to fear that your lawn somehow cannot be got to. Thanks to an expert laying the peripheral cable you can rest assured that your robot will not damage any zone, trees, flowers beds or anything else.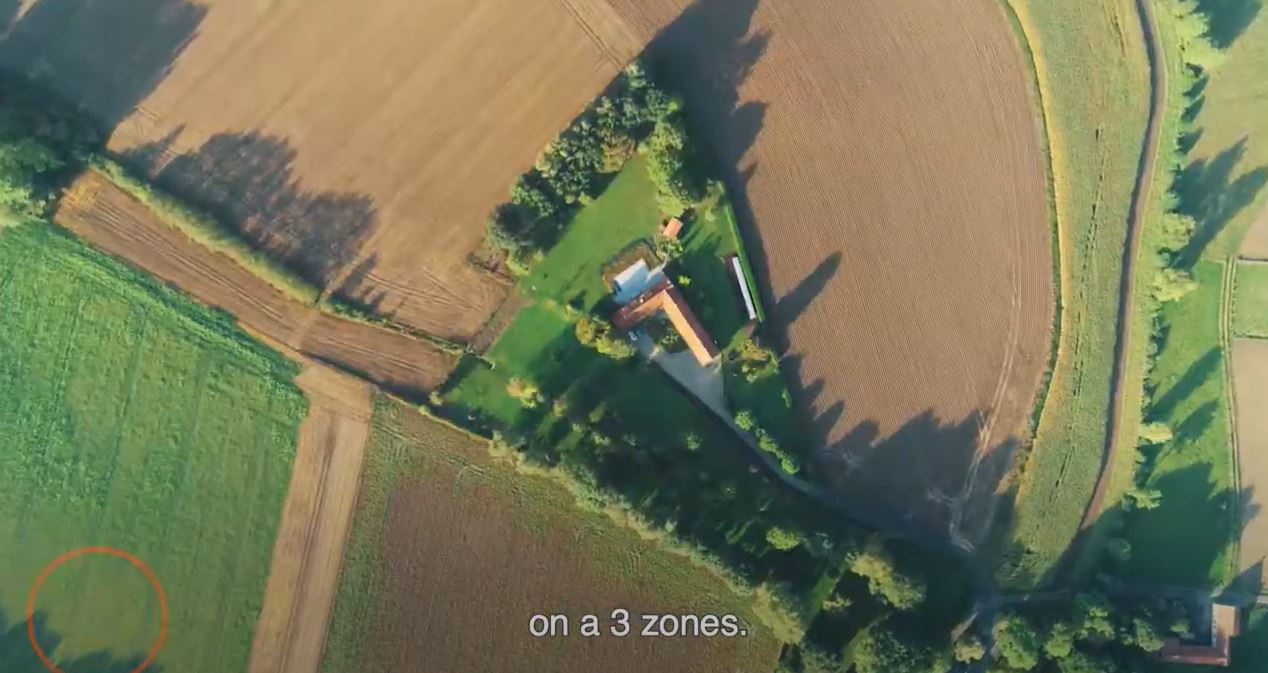 An application to track your robot mower
The application is a real advantage although it might rather look like an accessory. Yet, for many clients, professional or private individuals, it brings peace of mind in many ways. The application in fact allows you to know the location of your robot mower at any given point in time. If it runs up against an obstacle you get a direct alert and you can then immediately start solving the problem. And you can also easily reset certain parameters such as the cutting height and working hours.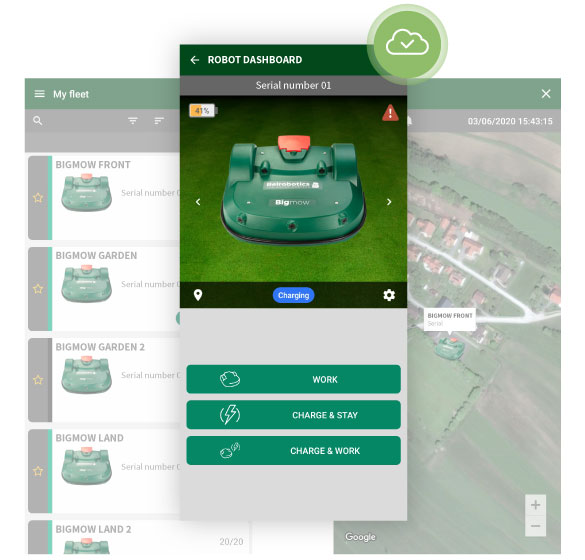 Transcription
Our grounds are indeed very uneven. In fact, it is an old meadow. It was never seeded to be a beautiful lawn, so there are holes and lumps all over the place. It sort of goes up and down. There are all kinds of little animals living here on our two little hectares.
A garden with plenty of fauna and quite a lot of flora too I might say. We have plenty of trees and like to see flowers pretty much everywhere. For the robot this is no problem, it just turns this way and that. The robot also eases its way around the trees and does not damage anything at all.
I used to mow by tractor, so, depending on the season and the state of the grass, which can be dry or sodden and covered with leaves or not I could look forward to a good 6 or 7 hours of straight mowing. Now we use the robot for the three zones in these U-shaped grounds. We have really defined the back and each side of the house, all crossed by a little brook. We get up in the morning and lawn is mown after a good night's sleep, we do not have to worry about the job anymore!
I save a whole day each week in the high mowing season. With the tractor we were not able to collect the cut grass from this surface. Now we no longer have a problem with grass sticking to our feet thanks to the mulching technique. This is the future, it is no use going back in time. The robot mower offers more comfort and allows to save time. Moreover, the result is much nicer. I can always check the robot mower's battery, verify its location and what type of alarm it sends me. To do that I just need my tablet or smartphone, that is all.