For anyone responsible for maintaining large areas, mowing capacity is crucial. Companies, public organisations, and even some individuals may need to maintain areas whose size greatly exceeds 1,000 square metres.
Well aware of the frustrations people experience, Belrobotics has invested in the development and production of robot lawn mowers capable of mowing 10,000 sq m areas without difficulty. You can even say it has become a specialty of ours.
Our Bigmow model, for example, is capable of mowing areas of up to 24,000 square metres. For professionals with even larger areas, the option to assemble a fleet of multiple robot mowers makes it easy to keep large areas well maintained.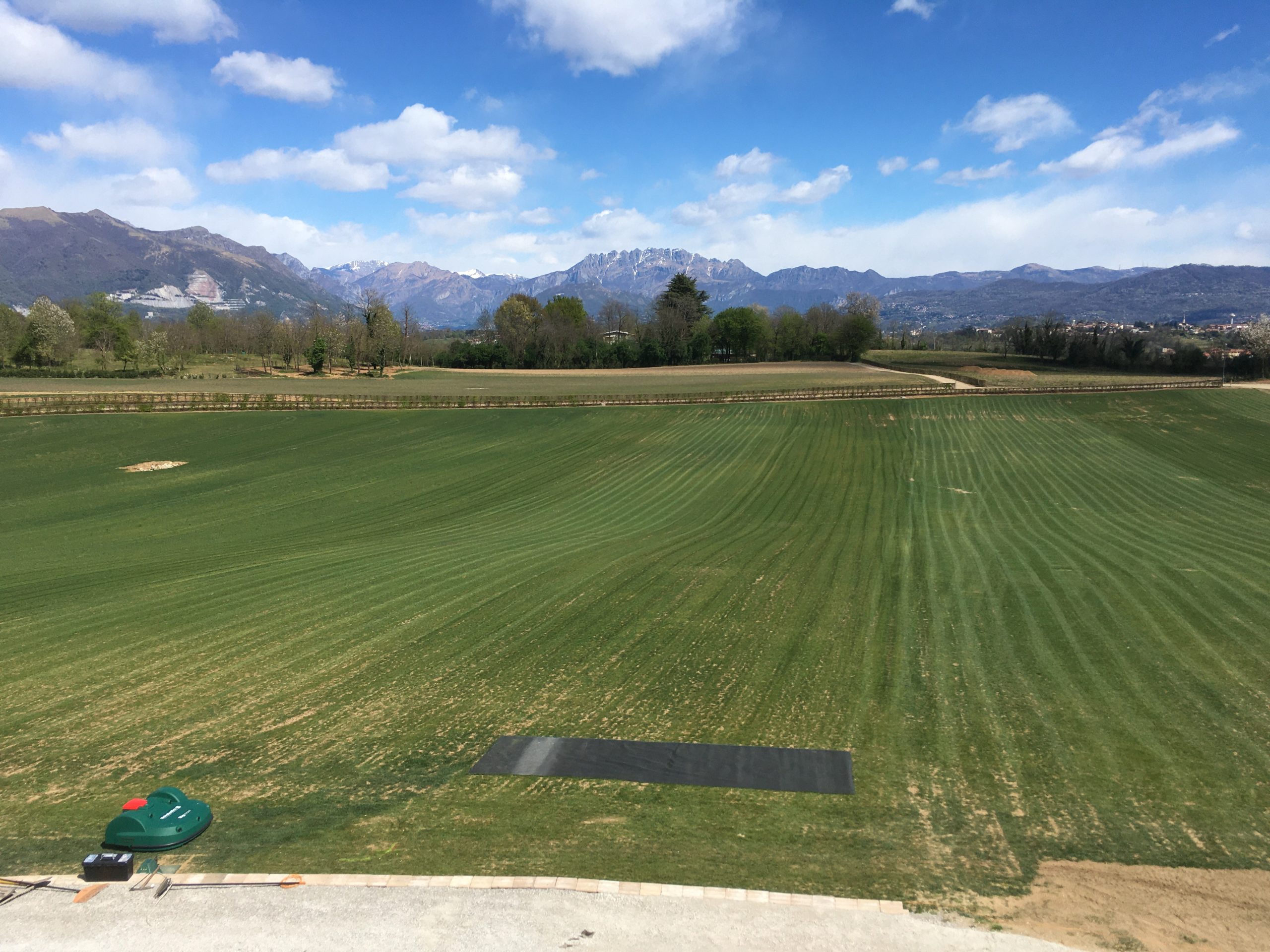 A wide area mowed to perfection
Your lawn needs more than just mowing capacity. It needs to be green and healthy. Our wide area robot lawn mowers use multiple blades to keep your garden looking its best. These razor-sharp blades do not damage your lawn. Instead, they cut it into fine particles, a sign of highly efficient mulching that greatly reduces matting and increases the quality of your lawn. What's more, the lightweight robot mower also prevents damage to your grass, even where mowing is difficult.
True cost savings with a robot mower
What so many people love is that robot lawn mowers produce true cost savings. First of all, they lower the human cost. Individuals with large gardens can save a colossal amount of time, as can businesses and public organisations, freeing people up for more complex tasks. That adds up to serious financial gains!
Robot lawn mowers also use less energy, which can save you lots of money. Compared to traditional mowers and the cost of fuel, the Bigmow uses at least €100 less electricity per year. Its operating cost can be up to seven times lower than a diesel tractor!
GPS RTK robots, even more performing
Belrobotics recently developped robots with a GPS RTK navigation system, this system allows the robot to mow in patern. The robots equipped with this system can mow a much larger area with the Bigmow RTK ( BM 2050) being able to mow an area up to 75.000 m².
Discover more about our RTK robots!
Uncompromising security
Some people worry about the security of robot lawn mowers. But did you know that thefts involving robot mowers are extremely rare? You can't always supervise a robot that can mow at any time of day or night. No need to worry! Our smart robot lawn mowers come equipped with an application that notifies you in the event of an alert. You can even track your robot's location by GPS. Not only that, our robots cannot be used on land where it does not belong.
Simply put, robot lawn mowers are fully capable of maintaining massive areas just as effectively as traditional mowers, but at a fraction of the operating cost.
Don't just take our word for it. See for yourself what professionals have to say about our robot mowers! You can also contact us to request a free quote or view our authorised dealers!