50% real savings
At a lower sale price than that of a professional ride-on mower, no more waste disposal expenses, reduced labour and energy costs that are three times lower than equivalent combustion engine equipment.
More time for your club
The Bigmow robot mower is autonomous and continues relentlessly. You will regain precious time to manage your club
Every discipline on grass
Bigmow manages all lawns and green spaces up to 24.000 m2. Its 5 floating cutting heads adapt instantly to the elevation of your ground.
Sport and safety
The Bigmow automower provides mowing without accumulating waste. The lightweight nature of the smart mower enables it to respect totally the condition of the ground and avoid any deformation.
Your club will save up to 50%
This isn't just something we've pulled from thin air. Sports club managers confirm a real saving of 50% compared with traditional mowing. The key elements are a massive reduction in operating costs. Labour is very limited and maintenance of machines is just a formality. Thanks to Bigmow, your annual gain in energy savings alone is between € 500 and € 1.000 per pitch.
An intelligent and automatic mow
The automatic mower is indispensable to achieve a drastic reduction in manual tasks. The Bigmow robot mower is entirely autonomous and continues relentlessly. Thanks to 15 stainless steel blades, you will obtain perfect mulching and turf in good condition. Your activities will not be disrupted, thanks to silent working (max. 52 dB (A)). Choose a long-term partner for any season.
Sport, nature and sustainability
By choosing automated mowing, you can reduce your ecological footprint compared with a classic combustion engine mower. Up to 10x lower CO2 emissions, no deterioration of the edges and a reduced usage of chemical fertilisers. Your members will appreciate the eco-friendly nature of their club.
Completely safe sport
A classical mow creates slippery and dangerous areas. On the other hand, the Bigmow automower provides a cut without accumulating waste grass cuttings. Its lightweight nature enables it to respect to the condition of the ground and avoid any deformation. The sonars with which it is equipped detect obstacles that it encounters on the route. If it is no longer on the ground, the blades are immediately immobilised and retract under the machine. Play on!
Our sports field robotic mowers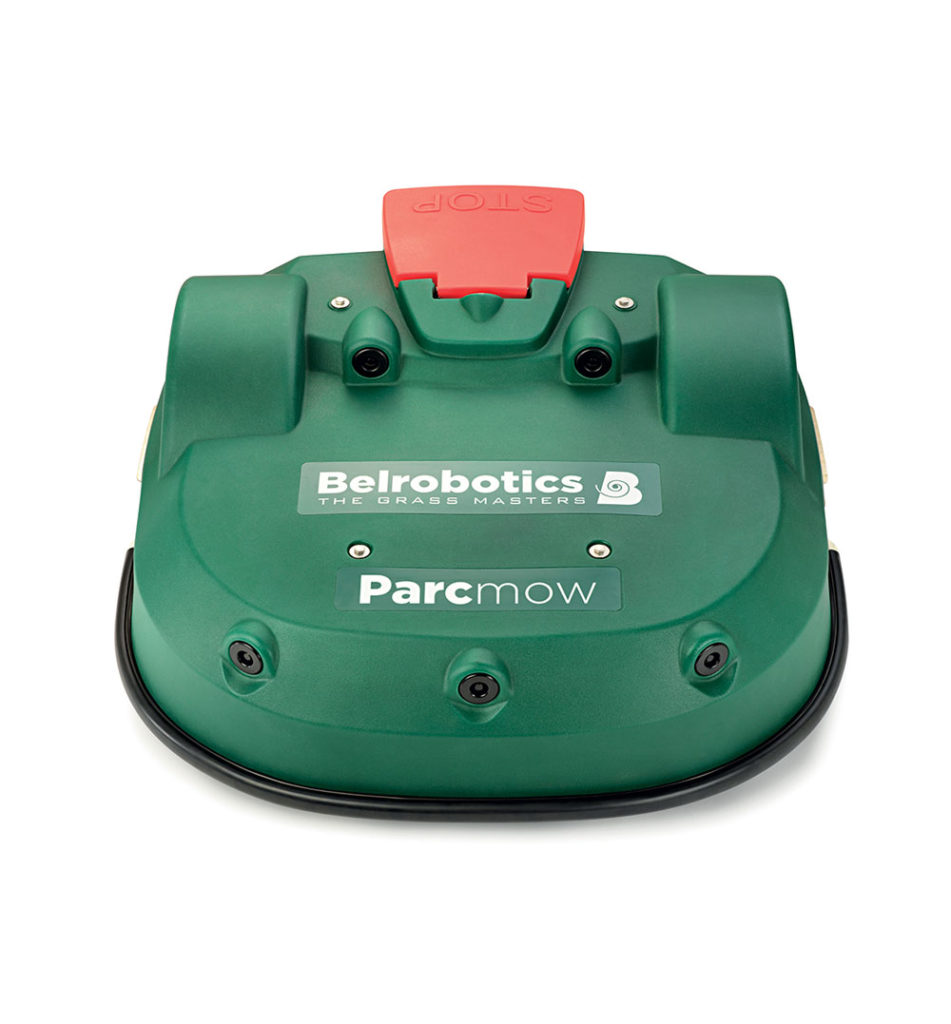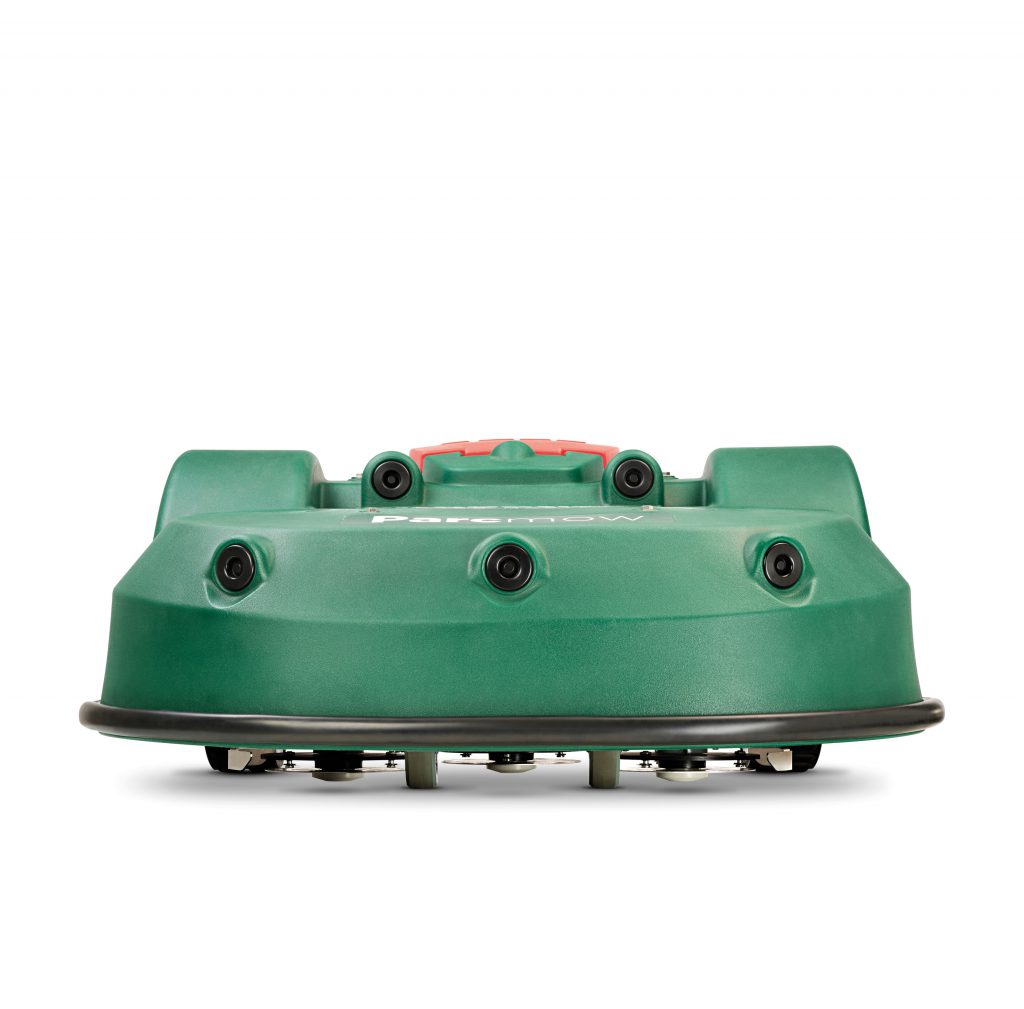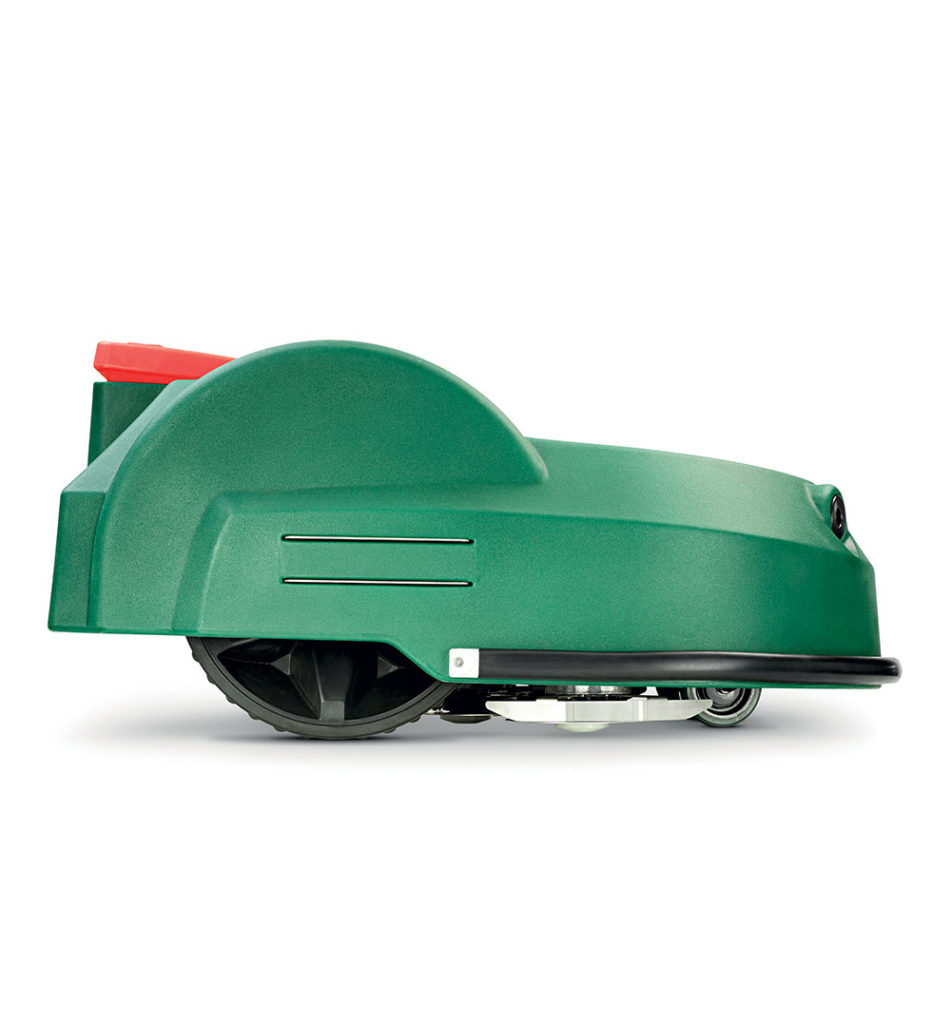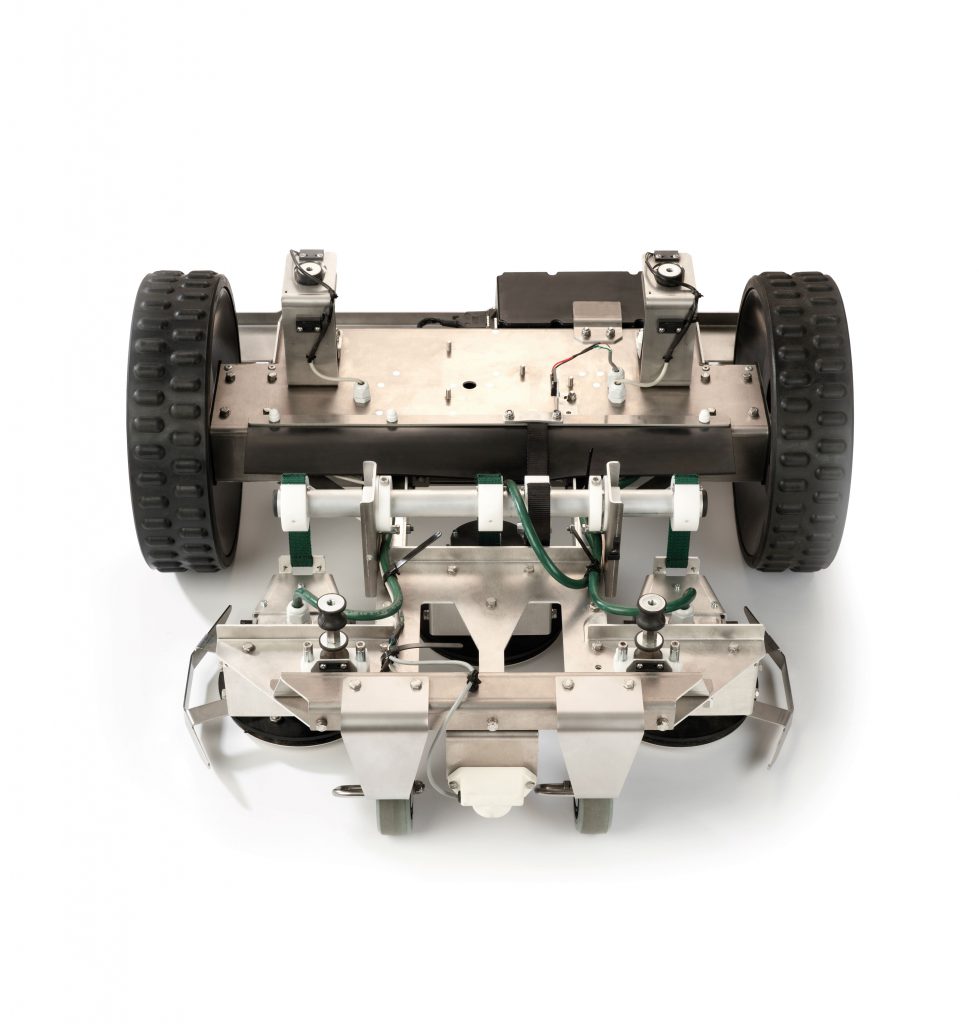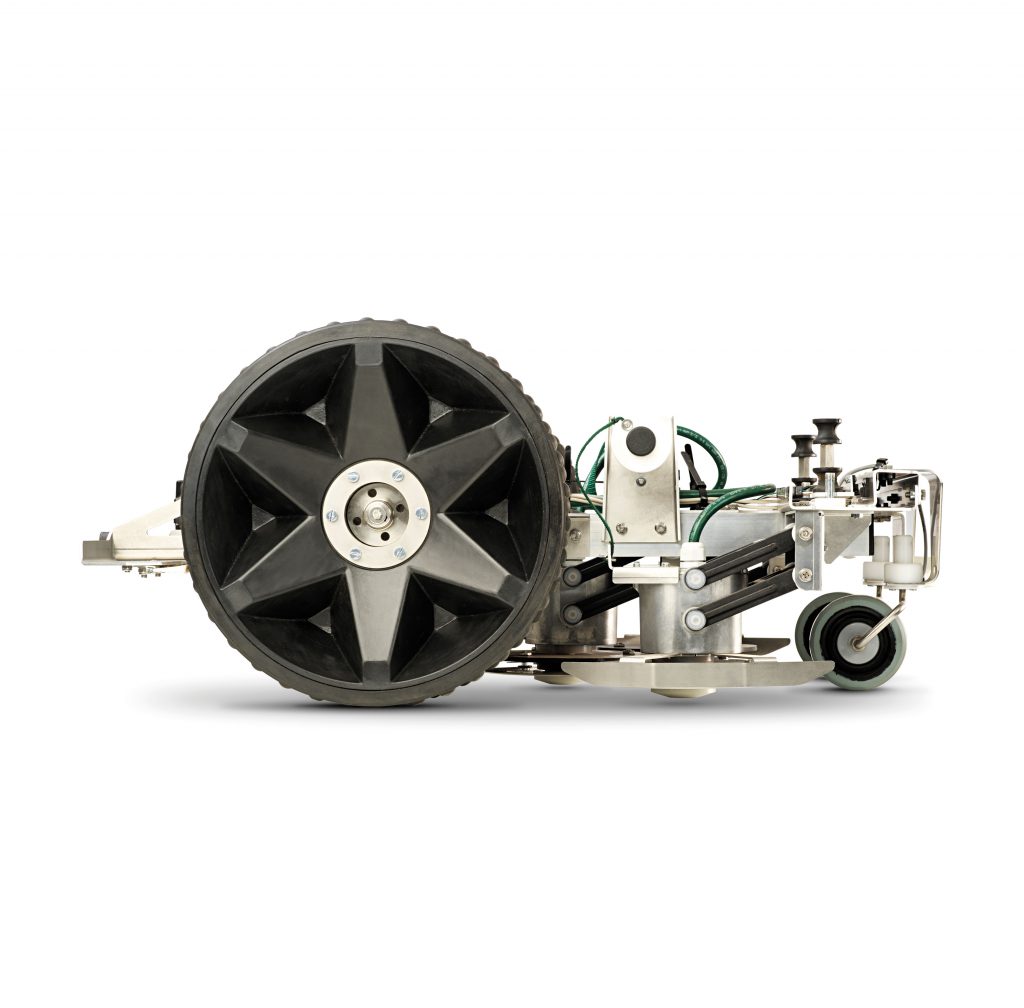 Parcmow Connected Line
For green spaces up to 12.000 m²
The Parcmow robot mower is suitable for individuals, public bodies and businesses that manage green spaces up to 120 ares. Choose a long-term partner to maintain your sports ground, a public park, your private garden, and industrial site.
Mowing capacity

Up to 12.000 m2

Electricity costs

€ 100 / year
Cutting method

3 floating heads

Safety

5 sonars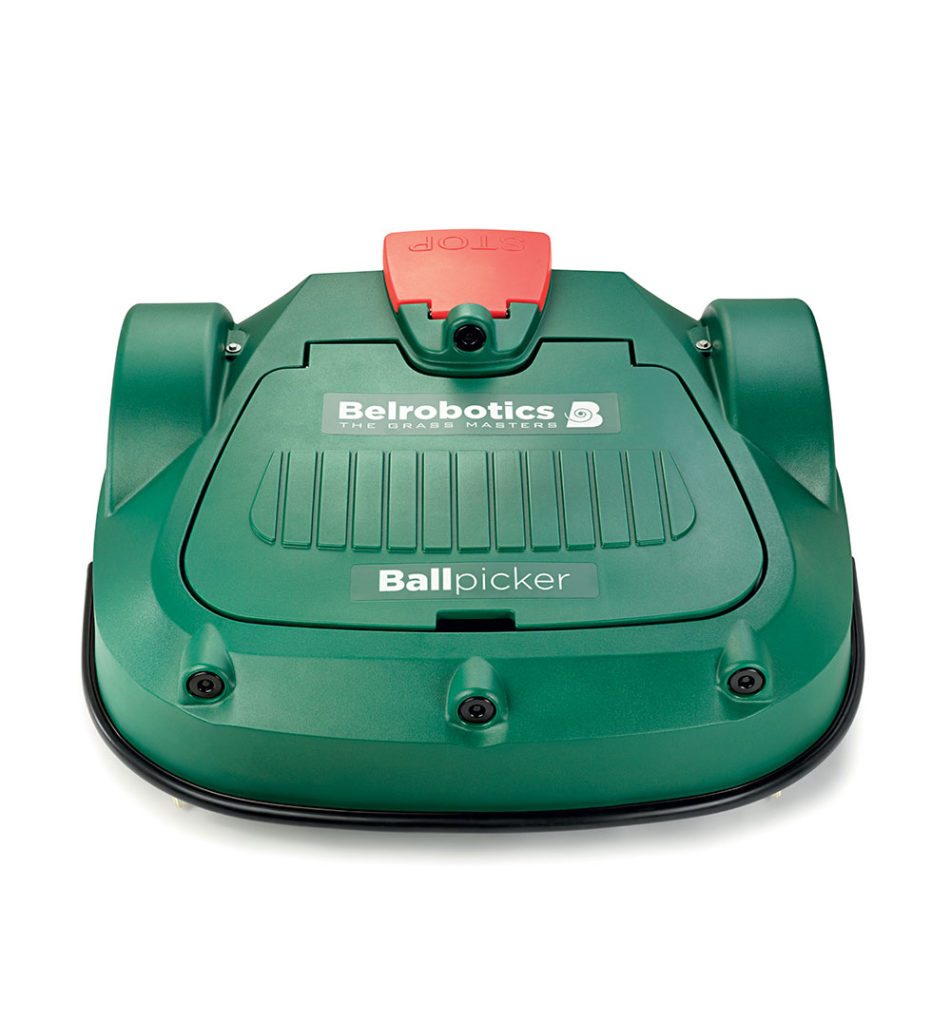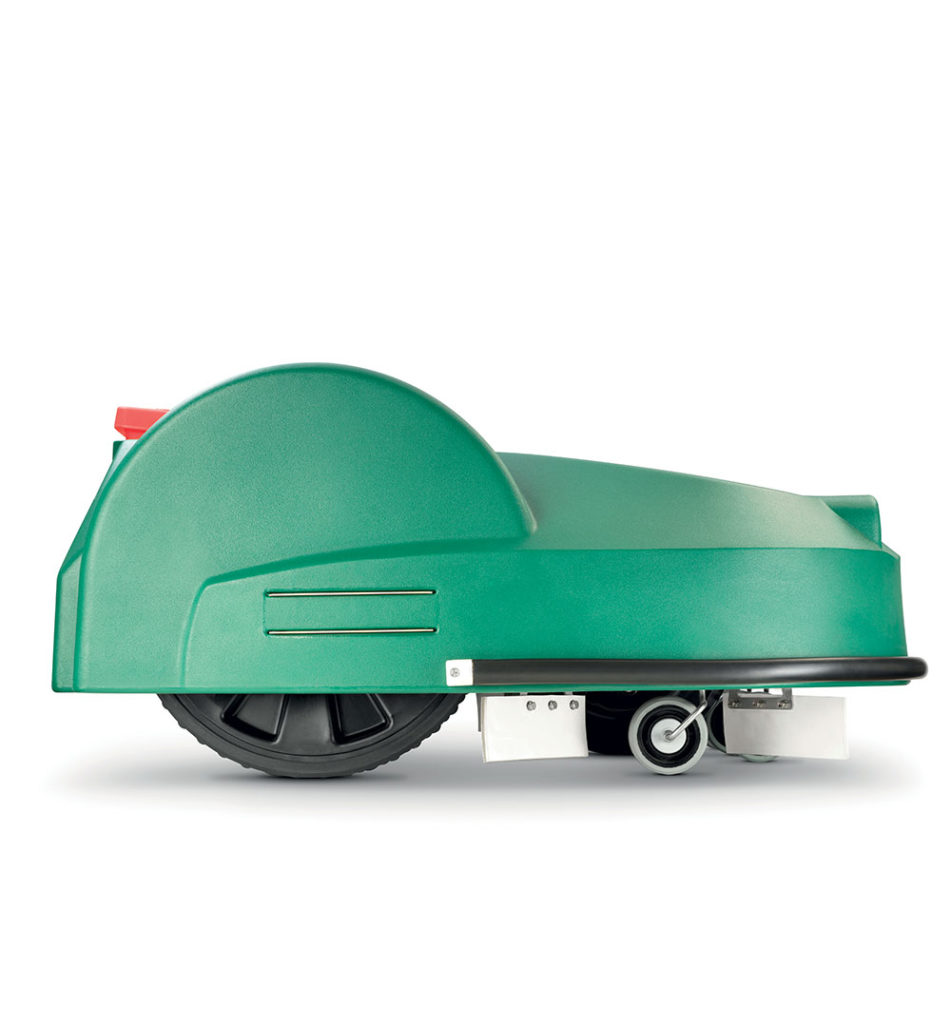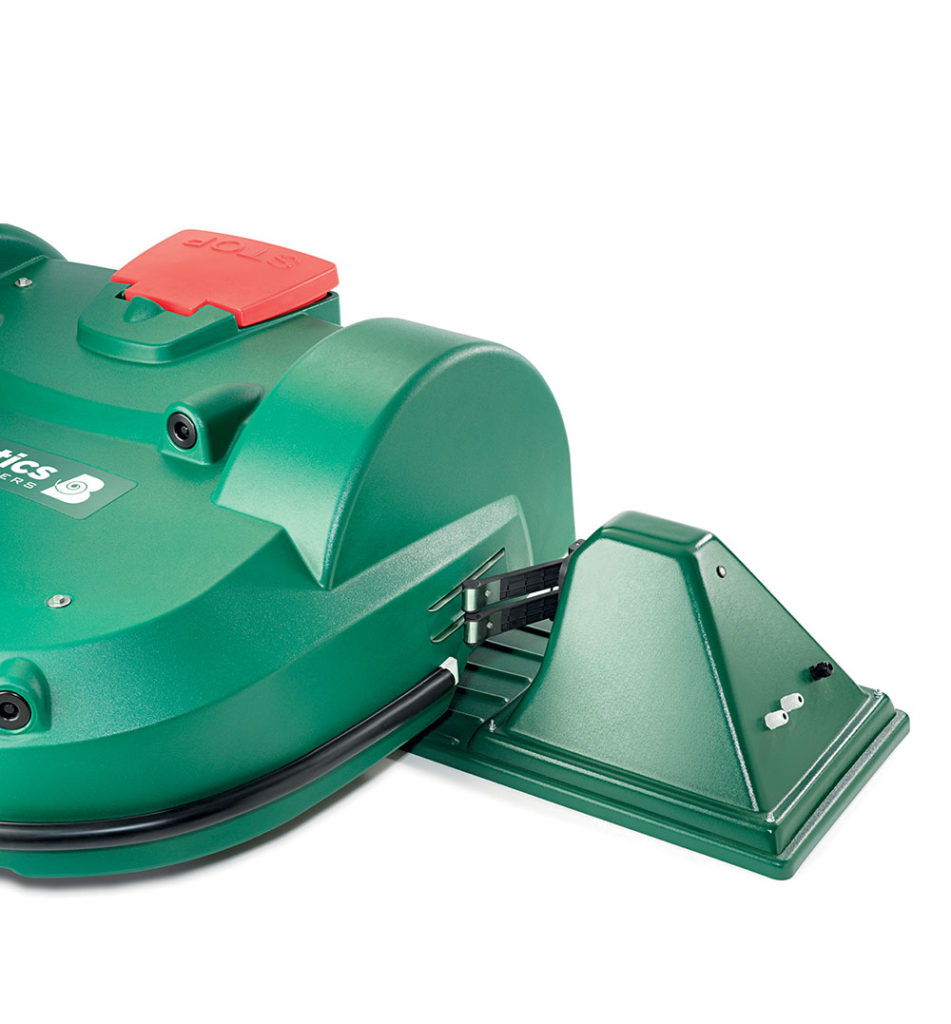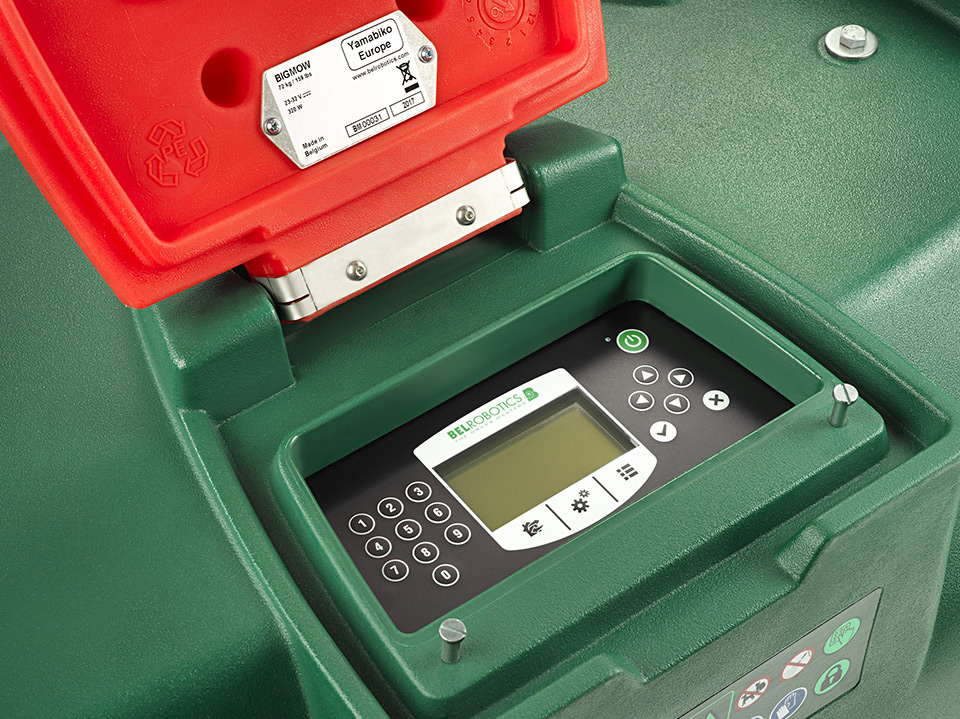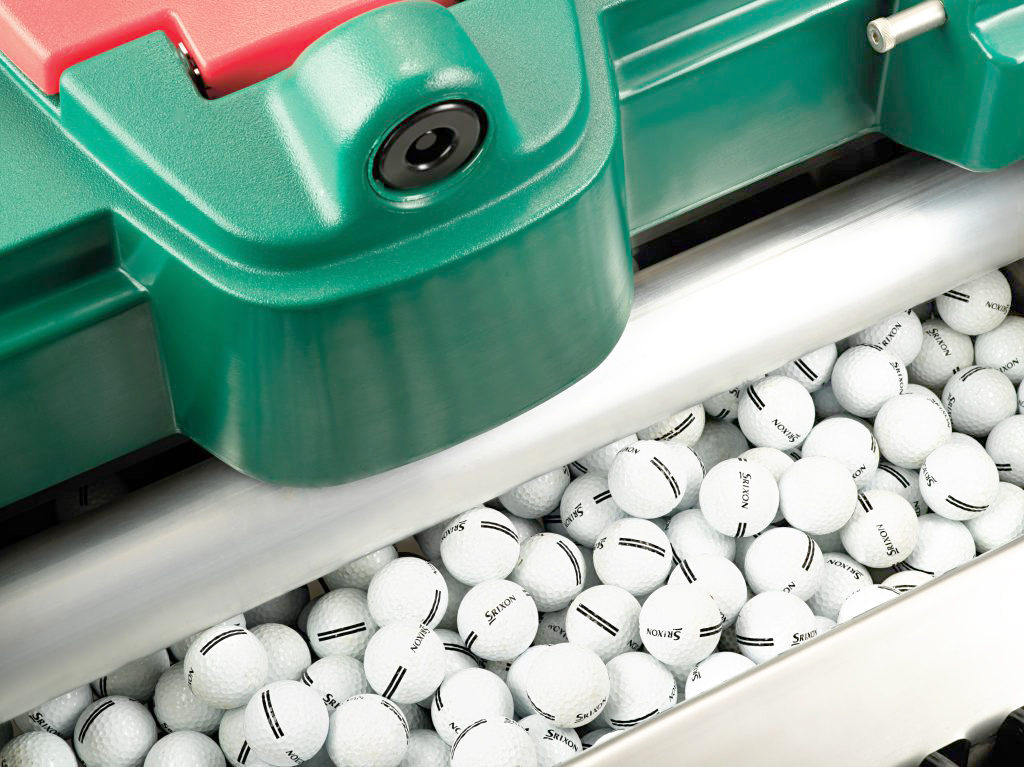 BallPicker Connected Line
Pour couvrir jusqu'à 30 000 m² et ramasser jusqu'à 12 000 balles/24h.
Le robot Ballpicker automatise le ramassage des balles sur les pelouses et les practices de golf. Une exclusivité mondiale brevetée destinée aux clubs de golf qui gèrent des driving ranges jusqu'à 300 ares. Vous optez pour un partenaire autonome, silencieux et systématique.
Operating area

30.000 m2

Electricity costs

120€ / an
Efficiency

13 disques de collecte

Safety

4 sonars
A suitable cutting technique for every sport
The height of the turf depends on usage and the type of pitch. And during the growing period, the turf must be cut regularly. Bigmow will manage all your pitches depending on how the grass grows, their configuration and the number of adjacent zones. The 5 floating cutting heads adapt instantly to the ground elevation. In total, 15 stainless steel blades provide perfect, constant mulching over a cutting width of 103 cm.
Boost the playing sensation
Thanks to Bigmow's unique mulching method, the playing area remains impeccable. Your turf is more resistant and your players benefit from a flexible and homogeneous pitch. Sports ground managers are unanimous as to the structural improvements that the robot mower brings in the short term: density, vivacity and progressive natural regrowth in the most exposed areas. Give your members a professional experience at any time and in all disciplines.
Testimonials
"We installed our first robot mower in 2015 and found we had a better cut than with our ride-on mowers. Since then, we have fitted them in 4 additional pitches in 2016 and 5 pitches in 2017. We are very satisfied with our fleet of robots."
Elisabeth Bonde
President of Green Spaces of the Local Authority of Arup (Denmark)
"Once a new Bigmow was incorporated into our fleet, I directly experienced structural improvements in the following weeks: density, vivacity and natural progressive regrowth, even in front of the goals."
Susanne Walter
Groundskeeper in Bielefeld (Germany)