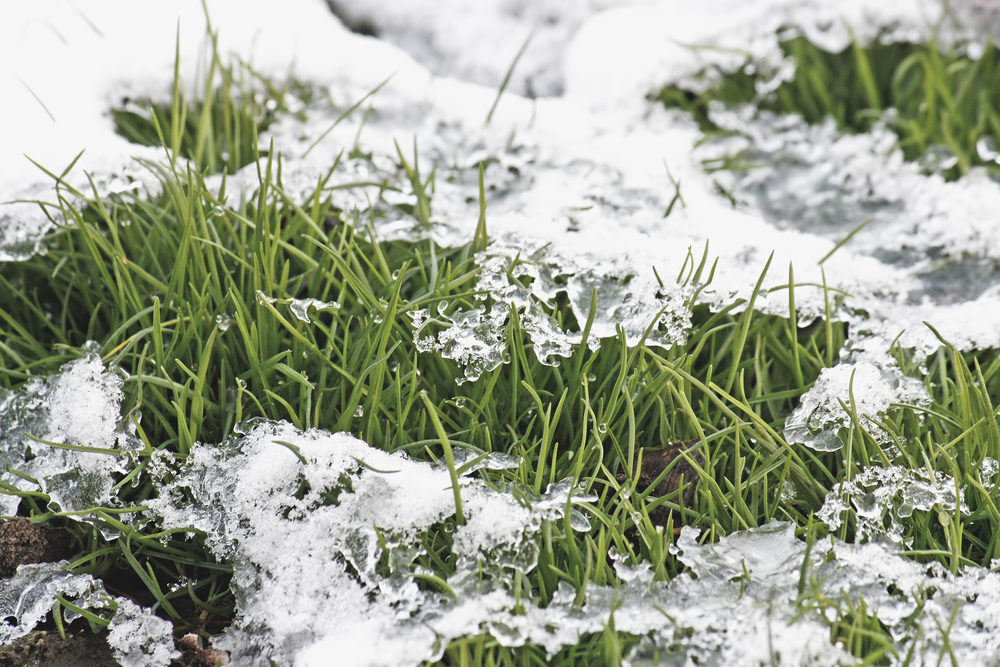 In the autumn, grass has sometimes been weakened by harsh summertime conditions, dry weather, insects, and even diseases which can leave behind traces.  How do you repair the lawn and prepare it for winter? A five-step procedure.
1Repairing the summer damage
Does the lawn look thin or discoloured (brown) after the summer? Fertilise the damaged grass once or twice in the autumn, at the start and in mid-season. It is a good idea to add nutrients before the cold season.
Avoid excessive fertilisation, however. Excessive addition of the chemicals found in fertilisers can cause a chemical burn. Results: excessive growth and weakening of the plant. Mulching can mitigate the problem by adding natural fertilisation.
Also note that every type of grass needs a specific fertiliser formula. There is no universal fertiliser. The type of fertiliser is defined according to the intensity of use of the grass, the soil type, and season.
2Allow the grass to breathe
It is important to let grass breathe. Remove the leaves that accumulate during the autumn. Grass reacts badly when deprived of air and light. Rot and moss will develop.
3Do the last mow
The last mow plays a role in getting through the winter. When should you do it? As soon as the grass has stopped growing, and most importantly, before the first frost. How high should it be cut? The maximum cutting height is 5 cm. Why? To strengthen the roots of the grass. Tall grass before the winter will form a carpet that is too thick, vulnerable to the development of illnesses (grey or pink snow mould).
4Minimise winter damage
To protect the lawn during the winter, it is advisable to avoid walking on a frozen or snow-covered lawn. Footprints on frozen ground can leave big yellow patches on the grass in the springtime. And snow can burn the grass under the pressure of footsteps. So please forget about playing football or golf during that season.
By waiting patiently for the nice weather to return and applying these five pieces of advice, you can considerably reduce the risks of damaging your grass during the winter.
Looking for an innovative mowing solution to maintain private, sporting, or company lawns?