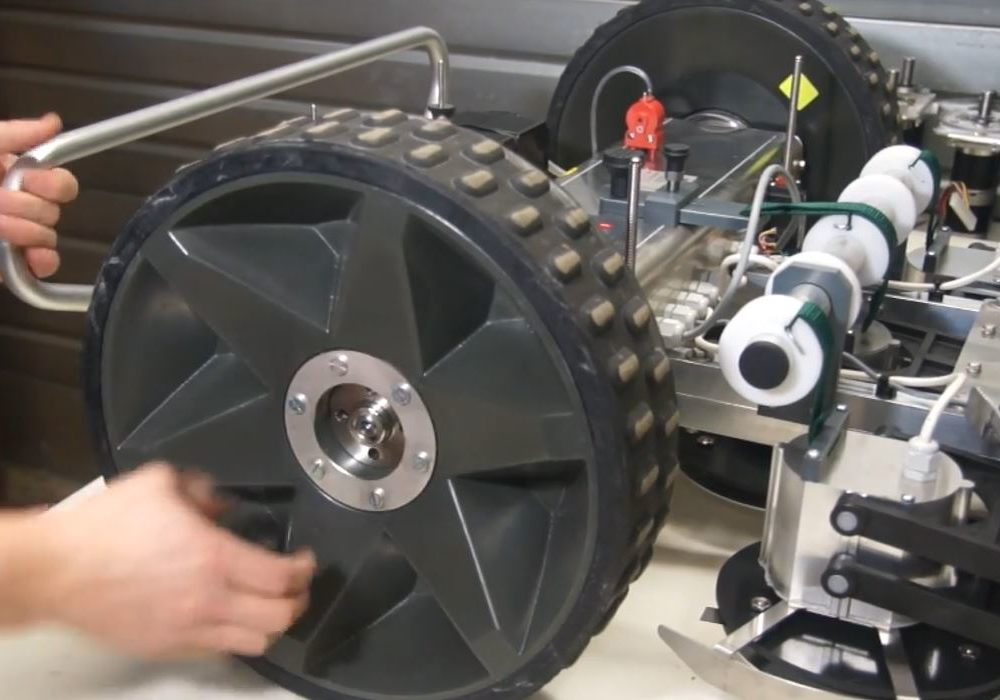 What can an owner do to preserve a robot?
Your robotic mower is autonomous. It maintains your grounds according to programming based on your requirements and the needs of the grounds. Even so, certain steps should be taken regularly to maintain optimum robot operation and to ensure a longer working life:
Clear any branches or other refuse from the ground
Check that the ground has no big holes that the robot could become stuck in.
Use a brush or compressed air gun to clean the robot's wheels and cutting heads (repeat every three days in rainy weather, and occasionally in dry weather).
Check the charging contacts on the robot and the station.
For stations with the old copper charging arms (pre-2016), some oxidation may occur.
To avoid charging errors, buff from time to time using sandpaper.
The cutters must be replaced at least once every three or four months.
For the sake of its appearance, feel free to wash the robot's chassis using clean or soapy water.
Is end-of-season servicing necessary, and where do I go for that?
Just like a car, a robotic mower needs annual servicing. Because they cover 5000 to 8000 km per year, these robots must be serviced by professionals. This servicing is performed according to a detailed maintenance plan. The robot is disassembled, inspected, cleaned, and certain parts are automatically replaced. The software is updated and the wheel motors are greased. The electronics, sonar system, and wiring are checked.
Contact one of the many Belrobotics dealers for this annual servicing or any concerns.
Where should I store the robot during the winter?
When not in use, the robot should be stored in a location protected from frost and humidity. Apply this procedure before an idle period:
Carry out a final cleaning before storage.
Charge the battery and set the switch to "Off".
The charging station may remain outdoors if it remains connected to its electrical power supply.