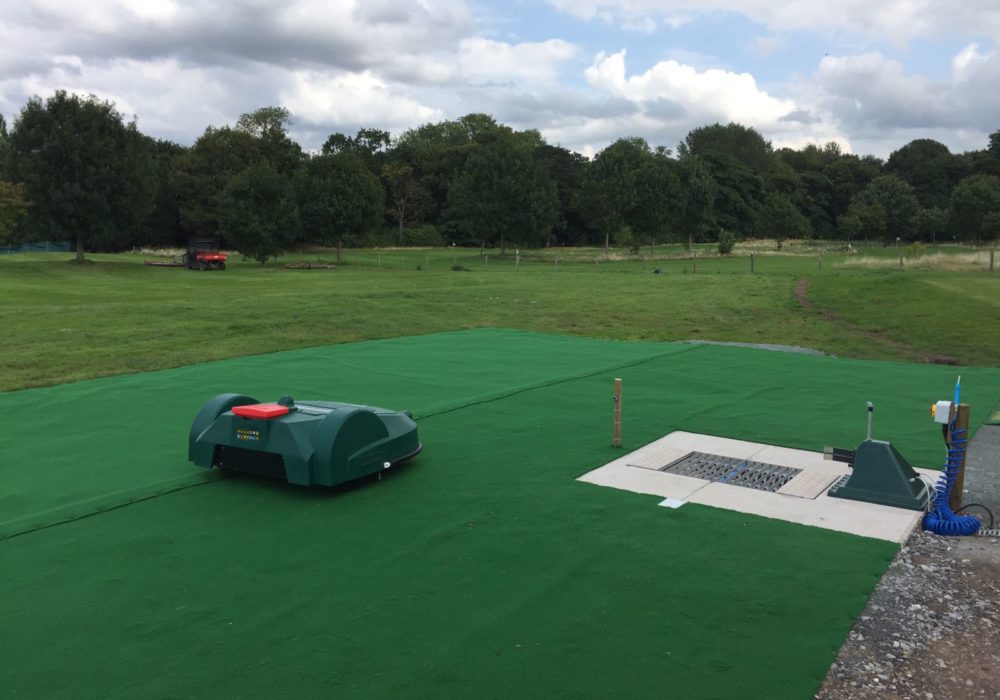 One of Cheshire's finest golf courses
High Legh Park was created in 1998 by Mark James, a professional golfer and member of the team that won the 1995 Ryder Cup! Purchased by Andrew Vaughan in 2011, the golf club has since benefitted from major investments. It now boasts two courses, superb training facilities, a practice course and an American Golf Academy. These numerous assets make it an ideal destination for all golfers and one of the best golf clubs in the Cheshire area.
New robots for enhanced productivity
In their efforts to further develop the club's various facilities and to boost productivity, its managers identified automation as the best solution. To achieve this, they called in our local distributor, A.M.S (Automated Managed Services). Thanks to their advice, it is not just cutting the grass that has been entrusted to a robot – the club's golf ball collection has also been automated thanks to the ballpicker. Until now, collecting golf balls has been a very costly exercise for the company and a real headache for employees, as at High Legh golf club, ten to fifteen thousand balls are struck every day! On top of these issues, it was a fairly common occurrence for machines conducting heavier work over the winter to become blocked by lost balls.
It took less than a week for Andrew Vaughan to be well and truly won over by the automated ball picker's efficiency, not to mention the Bigmow's performance. The balls are collected from all the golfing areas, even tricky uneven and sloping areas, and its greens are lusher and healthier too.
An efficient robot installation by Belrobotics
Another aspect that seems to have delighted the owner is the quality of the machine's installation. He praised the professionalism of the technician, who didn't leave "until he was sure that everything was working perfectly", along with the availability of the Belrobotics team, who were ready to listen to the slightest problem.
A decision made thanks to another greenkeeper.
Andrew Vaughan doesn't regret his decision, but he explained to us that he hadn't been 100% convinced at first, even after viewing the robots at a golf festival. But during a trip to Rotterdam, he encountered a local greenkeeper, whose totally independent recommendation of the system finally convinced him.
If, like Andrew Vaughan, you're thinking of switching to robot golf mowers, please don't hesitate to contact us. We can guide you towards a tailored package and demonstrate the many economic and technical benefits offered by our solutions!