300 BALLS, EFFORTLESSLY
The BallPicker GPS-RTK BP-1250 is equipped with a ball tank with a capacity of 300 balls. Your driving range golf ball picker navigates according to programmed GPS positions. Always in the right place, always on an optimised trajectory, never stopping. It returns to its base to empty its load and charge its batteries. The balls are automatically forwarded to the ball cleaner and distributor. What more could you want?
12,000 balls in 24 hours
Continuous access to the driving range for golfers
GPS navigation for an optimised trajectory
Save energy and save time
Operating area

30,000 m²

Electricity costs

+/- €240 / year

Efficiency

13 collecting discs

Safety

4 sonars
ADVANTAGES OF BELROBOTICS GPS-RTK ROBOTS
1

Ultra-precise navigation via GPS guidance

2

Strip pattern mowing

3

Three times greater mowing capacity

4

Up to 75,000 m² (Bigmow GPS-RTK BM-2050)

5

Installation without boundary wire (WiseNav update)

6

10 times less CO2 emissions

7

8 times lower energy costs

8

No noise pollution

9

100% environmentally friendly

10

Warning in case of theft or malfunction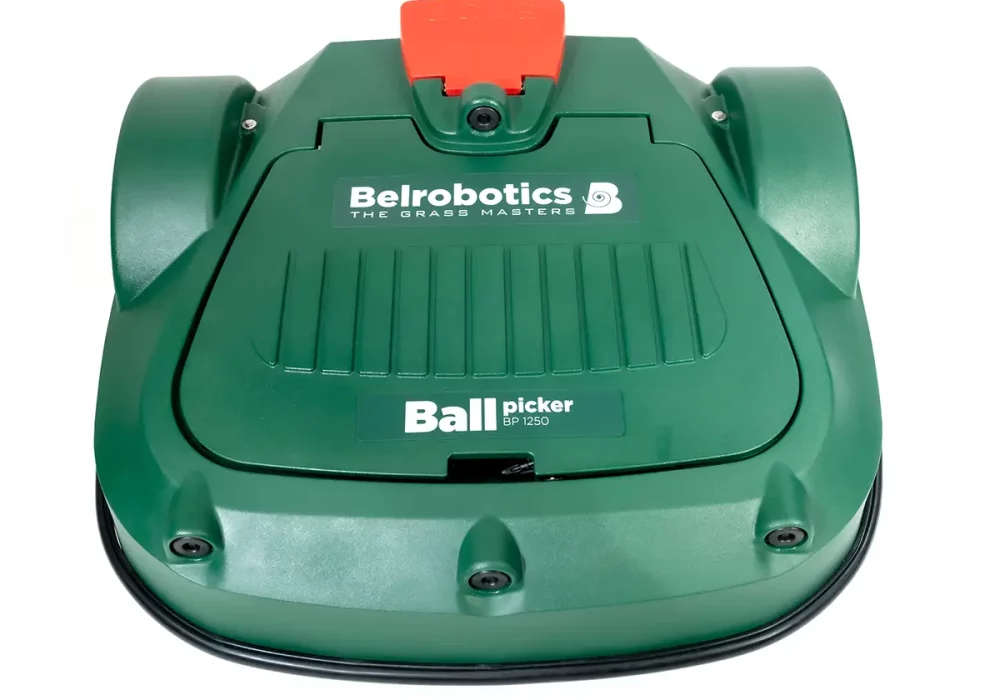 THE APP AND WEB PORTAL FOR GPS-RTK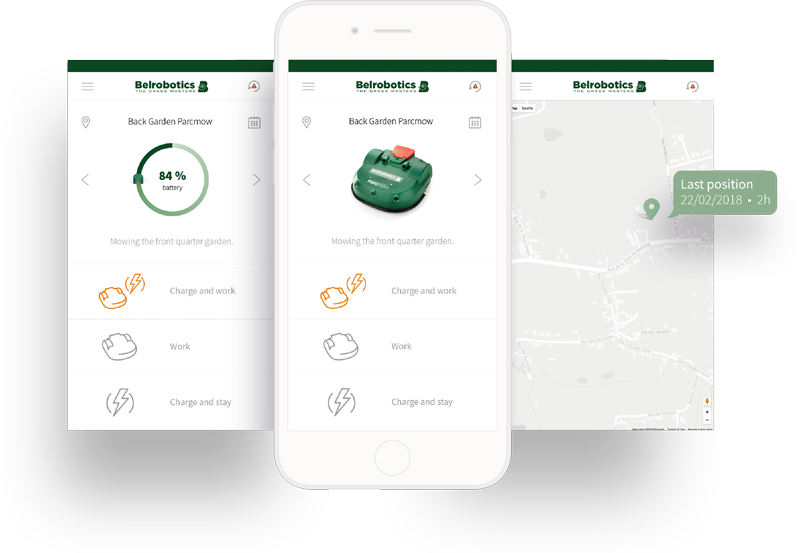 All your golf ball pickers and all your professional robotic mowers equipped with GPS-RTK technology are available on the Belrobotics app and portal. You can input the settings remotely according to your needs: cutting height, operating times, GPS return points, etc. Did you opt for the WiseNav upgrade? Configure your safety zones and no-go zones whenever necessary. Remember to use the fleet management system function to view the performance of your fleet, identify the position of your robots in real time, and see any alarms. Get out your tablet or smartphone now.
Discover our simplified user interface and all the functionality of your GPS-RTK driving range ball picker.
MODEL SELECTOR
Not sure which range is most suited to your needs? Use our "Selector" tool and find out all about them!