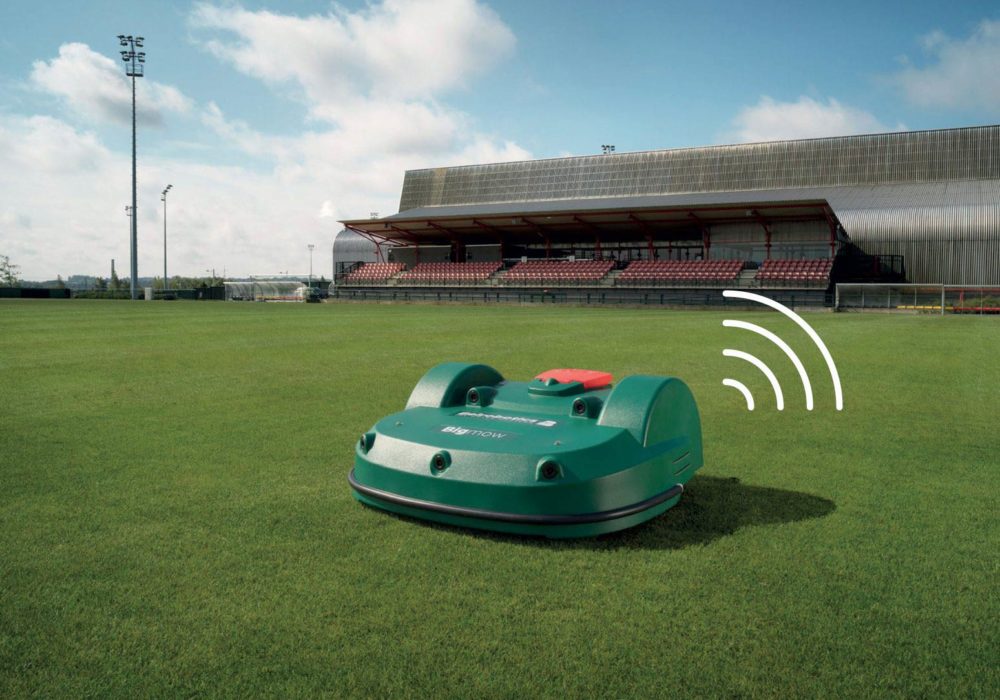 The Flemish Region is investing massively in the purchase of sports infrastructure. This investment dovetails with the themes of the environmental issue, and a large number of group purchases were organised to that end by late 2021. And thus was organised the group purchase for professional robot mowers. It was entrusted to the MI groep, dealer in professional gardening equipment, such as Belrobotics robot mowers.
Belrobotics, proud partner of the group purchase
In order to be able to be selected for this group purchase, the robot mowers had to come up to very specific quality standards and technical requirements. We answered this call, and we are proud to be able to contribute to the environmental undertaking by offering robot lawn mowers that satisfy the technical standards including:
Electric motors with low energy consumption;
Robots compliant with standard IPX4;
Robot lawn mowers working completely autonomously and automatically returning to the charging station, even when the battery is low;
Robots fully programmable according to your schedule and preferred mowing frequency;
….
Do not hesitate to take a look at the technical specifications of the two robot lawn mowers selected for this group purchase, the Parcmow Connected Line and the Bigmow Connected Line.
The advantage of participating in this group purchase is that you no longer have to worry about the process of finding a supplier, because he has the required professional skills. You will also benefit from a significant group discount thanks to the purchase of your robot lawn mower.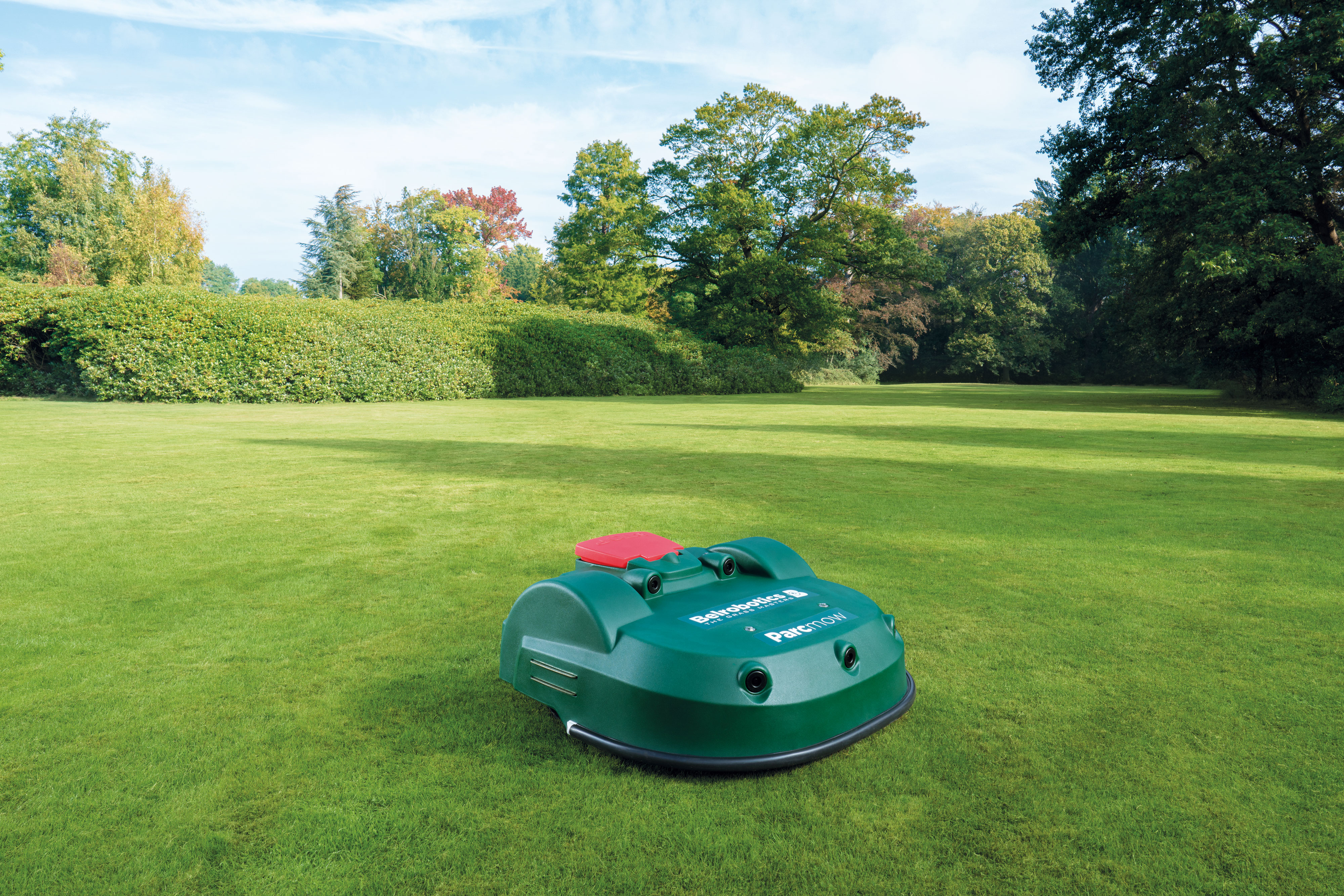 What exactly is the group purchase for robot lawn mowers?
The organisation taking part in the group purchase will be able to choose from two models: a robot lawn mower for a surface of 10 000 m² (Parcmow Connected Line) and a robot lawn mower for a minimum surface of 20 000 m² (Bigmow Connected Line). The group purchase, which has a duration of 4 years closing in November 2025, also offers the possibility of buying these models separately or together.
How to be part of the group purchase
If you want to be part of this group purchase of robot lawn mowers (reserved for any professional organisation), just visit the Sport Vlaanderen website. All you have to do is fill out the registration form. Once you have gone through the different steps and filled in your details, the supplier will contact you again to discuss the further organisation and delivery of your robot lawn mower.