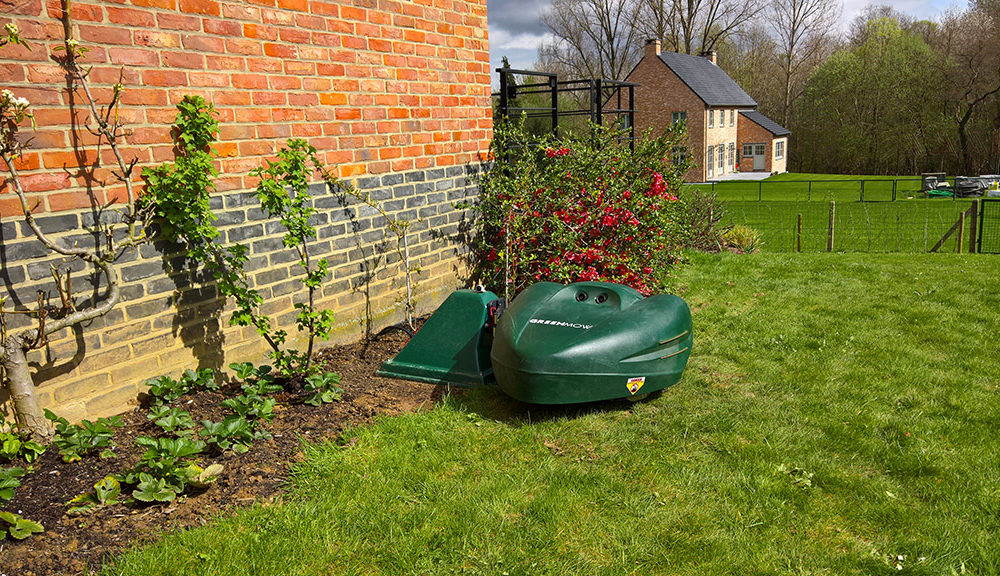 When planning a garden layout, let your own taste be your guide! However there are a few essential rules of thumb to guarantee a long-lasting and easy to maintain garden. Do you have a large garden? Then consider using a robotic mower for easy management of garden maintenance and absolute peace.
The robotic mower is your biggest ally!
Why does the robotic mower appeal to both landowners and professional gardeners? Robotic mowers are no longer new; continually revised and compared to other professional mowing solutions, it has become essential equipment for any large property (a robot is economically justified for any property of 2000 m² or more).
Save time and energy
Reduced labour costs
An immaculate lawn independent of external factors
Ecological solution and no noise pollution
Do you have or are you considering buying a tractor mower? Carefully read the five reasons to choose a robot.
Garden design and robotic mower: rules to apply?
Yes, even though the robot must adapt to the garden, not vice-versa. It is preferable, as far as possible, to arrange the garden with the robot's operation in mind.
Robotic mowers are currently unable to use a staircase. So, must I avoid a garden layout consisting of steps?! Of course not! But remember to leave another route for the robot or allow for the fact that you will have to move the robot manually to the other zone. The problem of sloping gardens is discussed in the last question.
The clearance width for the robot depends on the model of robot. The cutting width varies according to need. But for a private property, allow at least 250 cm clearance width. Given that a spacing of at least 200 cm is required between trees or between a tree and a fence, for both aesthetic and practical reasons (necessary for the development of the tree), the robotic mower's requirements are not too strict.
A quality robot easily allows for the various obstacles involved in a garden layout. The protection of flower beds, trees and all types of landscaping is guaranteed. There is therefore no special measure to be applied, other than careful installation by professionals. Because Belrobotics models are equipped with sonar, they approach obstacles gently. Results: no damage and absolute security. Note that the robot would reach its cruising speed on unobstructed surfaces.
The robotic mower and sloping gardens?
What about the garden slope? Is the robot capable of handling a difficult surface? Yes, but certain models are better adapted for particularly hazardous slopes and obstacles.
Slopes of up to 30% for the standard models, and 45% for the biggest model.
Wheels with treads and a powerful motor: all-terrain safety and efficiency!
Interested in the robotic mower solution? Find all the information and answers to your questions in the Selection section of the Belrobotics blog and watch the video on robotic mowers on private property