Intelligent mowing
The Bigmow GPS-RTK BM-2050 operates completely autonomously, in one zone or several zones. It respects all areas defined by boundary wires. Do you want to operate in wire-free mode? Belrobotics has taken care of that, offering you the WiseNav upgrade: your robot mower will move up to the next level of precision and navigate without a boundary wire. Simplified installation and three times the mowing capacity.
10 times less CO2 emissions
8 times lower energy costs
No noise pollution
100% ecological
Mowing capacity

up to 75,000 m² (WiseNav)

Electricity costs

+/- €300 / year

Cutting method

5 floating heads

Safety

5 sonars
ADVANTAGES OF BELROBOTICS GPS-RTK ROBOTS
1

Ultra-precise navigation via GPS guidance

2

Strip pattern mowing

3

Three times greater mowing capacity

4

Up to 75,000 m² (Bigmow GPS-RTK BM-2050)

5

Installation without boundary wire (WiseNav update)

6

10 times less CO2 emissions

7

8 times lower energy costs

8

No noise pollution

9

100% environmentally friendly

10

Warning in case of theft or malfunction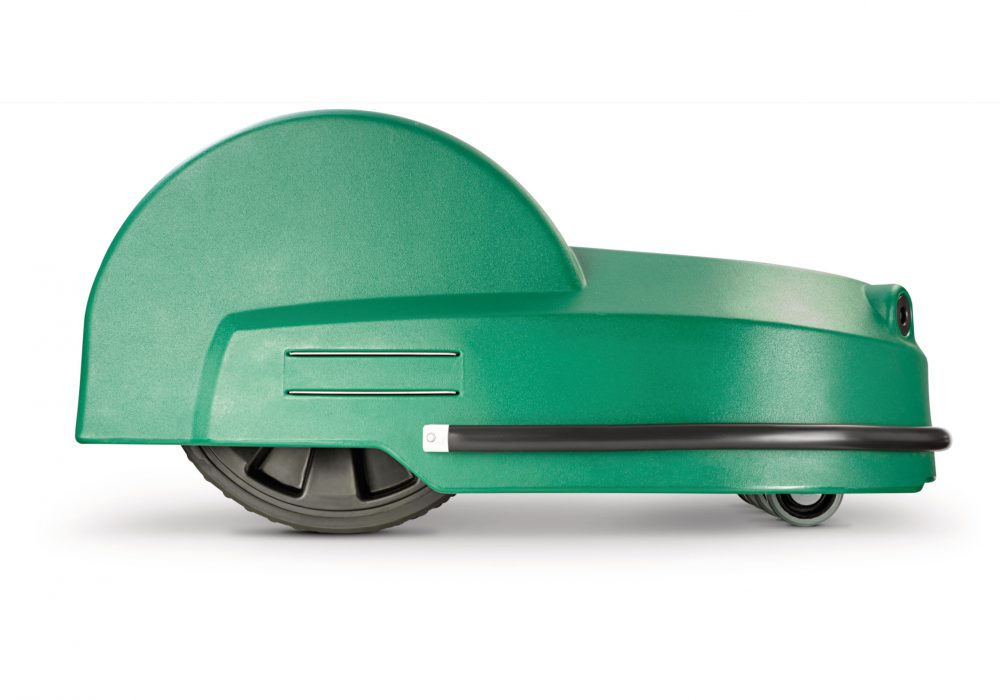 Connected line app and web portal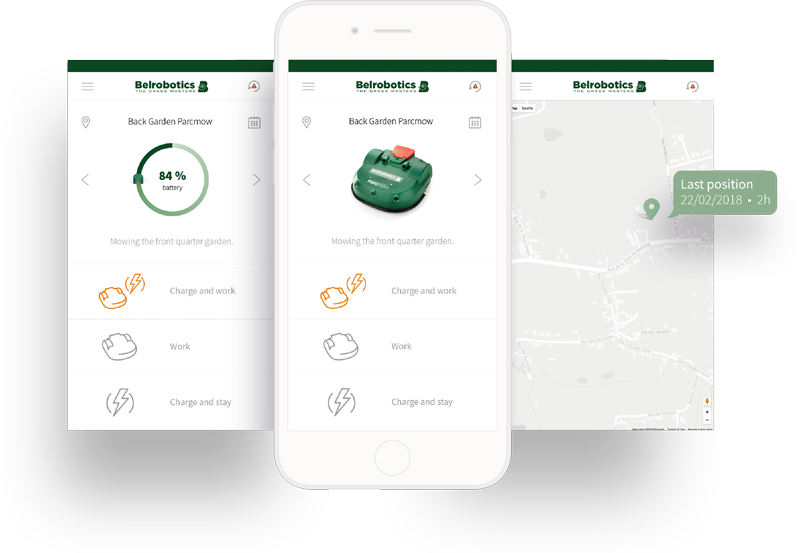 All your professional robotic mowers equipped with GPS-RTK technology are available on the Belrobotics app and portal. You can input the settings remotely according to your needs: cutting height, mowing times, operating areas, GPS return points, etc. Did you opt for the WiseNav upgrade? Configure your safety zones and no-go zones whenever necessary. Remember to use the fleet management system function to view the performance of your fleet, identify the position of your robots in real time, and see any alarms. Get out your tablet or smartphone now.
Discover our simplified user interface and all the functionality of your Bigmow GPS-RTK BM-2050 robot mower.