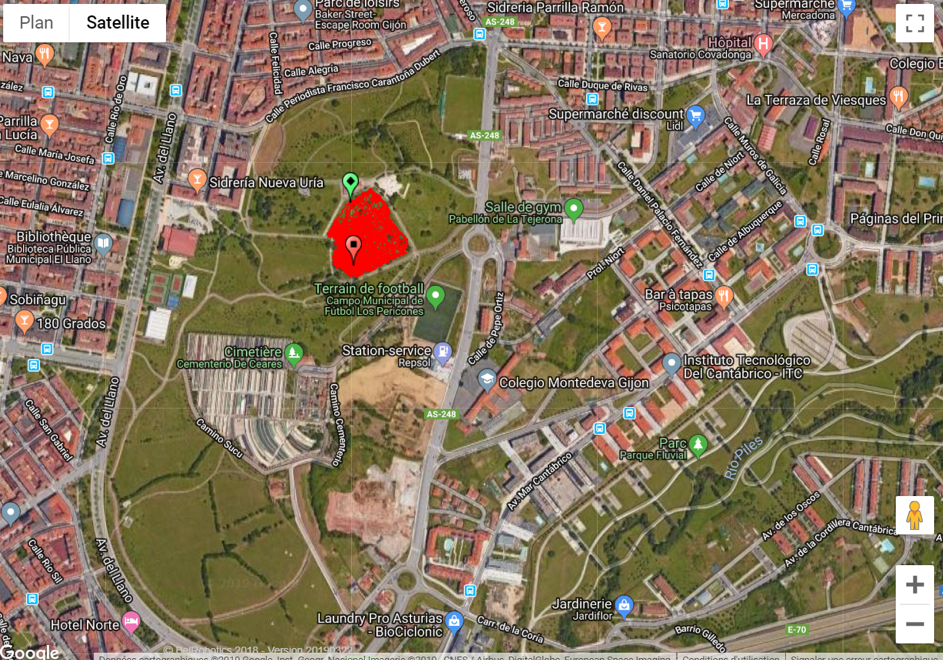 Follow your robot with the "Connected Line"!
From now on, thanks to our Connected Line range of robotic lawn mowers, you'll not only receive a text message when your mower is moved to an unusual location, but you can also track its position on the mobile app or on your web browser!
Similarly, if you need to mow a public area and are worried about vandalism, you can rest assured that if any problem should arise, the app will immediately notify you. Whether the mower's been overturned or moved, or even if the blade has been blocked, you'll be alerted of any problem and will immediately be able to solve it.
Lawn mower theft is rare and pointless
Beyond the fact that stealing a traceable robot mower with integrated GPS can prove dangerous for a thief, it is also pointless, since these machines are aimed at a niche market. Moreover, the risk is further lessened by some key characteristics. First of all, a robot mower can't function without its charging station. Secondly, since all our mowers are linked to their location, we will immediately be alerted if one is connected to a different charging station. Another important point is that our mowers are too big to fit into the boot of an average-sized car.
One might think that it's still possible to steal a robot to sell the parts – but the risk is not really worth the trouble, and what's more, all of its parts are custom made, which makes any theft completely pointless.
Vandalism of robotic lawnmowers: not a cause for concern
Like theft, the vandalism of robots is a rare occurrence. Most of the time, the only issues are caused by the blades being damaged by forgotten objects on the ground that were too small to be detected. Thankfully, one damaged blade is not enough to stop the mower working, so you can still use it while you wait for a technician to replace it. Also, don't forget that the bodies of our mowers are rotomolded, making them capable of resisting the full force of a football (100 km/h) or even a golf ball (200 km/h). And finally, should your robot mower be tagged by a graffiti artist, at least it will be fully customised!
If your lawn mower did get vandalised, you would be immediately warned, as explained above. Moreover, technological advances mean that our new range of robotic mowers is more resistant than ever. From the body to the wheels and connectors, all of its materials are reliable and ultra-robust. In fact, our mowers are the most resistant on the market.
If you're still worried, don't forget that you can set the mowing times yourself and for example, programme the mower to mow early in the morning. You can also place the charging station in an area that can be locked at night or at other high-risk times. But to be totally convinced, nothing beats a trial period! And we offer a six-month trial period for a very reasonable price, so you can explore all the possibilities of our robotic lawn mowers.
To sum up, you needn't worry. Although these situations do occasionally occur, the three main alerts are more likely to be caused by the below problems rather than theft or vandalism:
A wire broken by an external factor such as a blow from a spade, for instance.
A robot which cannot find its charging station.
An error caused by a blocked cutting head due to an external factor such as a bottle, can or branch.
If you would like to receive more information on all these points, please don't hesitate to contact our experts or search for a retailer!