The Ballpicker is fitted with a ball tank with a capacity of 300.
After recovering 250 balls, the collector of golf balls on the driving range goes back to base to empty its load in the technical recovery pit, and will then go to charge its batteries. The balls are automatically forwarded to the ball cleaner and distributor. The efficiency of the robot is even further increased if the concentration of balls is higher. Programmable in multiple zones and can be controlled by commands sent by SMS.
12 000 balls in 24 hours
Continuous access to the driving range for golfers
Energy savings
Prevádzková oblasť

Až 30.000 m2

Náklady na elektrickú energiu

120 € / rok

Účinnosť

13 plávajúcich hláv

Bezpečnosť

4 sonarov
Advantages of Belrobotics robots
1

120€ / rok

2

14625

3

No noise disruption for golfers

4

No ball is pushed into the ground

5

Warning in case of theft or malfunction

6

Multiple safety features

7

GPS guidance system

8

SMS programming system

9

Continuous access to the driving range for golfers

10

Accident prevention
Connected line app and web portal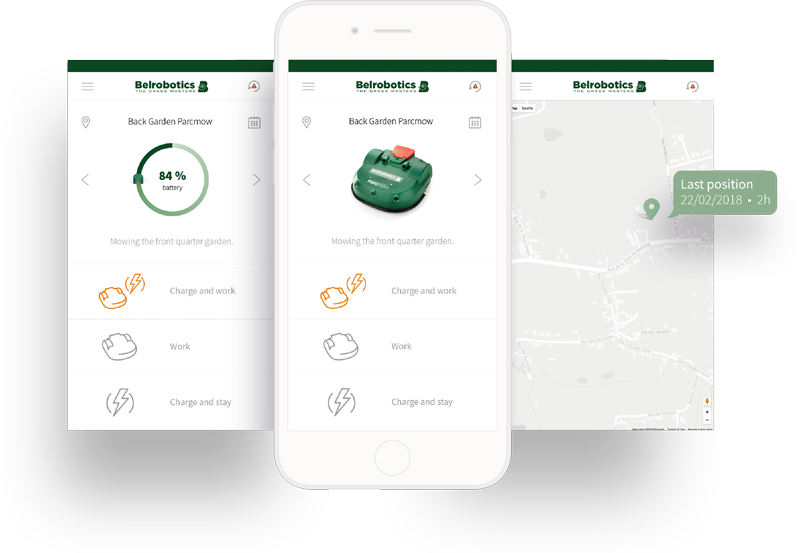 Your robot mower can work completely autonomously, which is due to carefully worked-out programming. And to make your life even easier, our professional automowers are connected to a web portal to allow them to be controlled from the Belrobotics application. You can also manage your fleet of robot mowers entirely from your tablet or your smartphone.
Find out about our simplified user interface, the exceptional user-friendliness of the application and new functions.