What are the four advantages for you?
Receive €1500 (ex VAT) cash back on a Bigmow and €850 on a Parcmow.
Receive a two-year guarantee extension (for a total of four years).
Receive an additional two years of Premium subscription to the app and the MyRobot portal (four years in total).
Save on your winter 2020 maintenance.
In addition, your dealer might be able to re-use part of the existing installation (station, wiring, battery, etc.).
The estimated total advantage to the customer is at least €3571 for a Bigmow and €2217 for a Parcmow.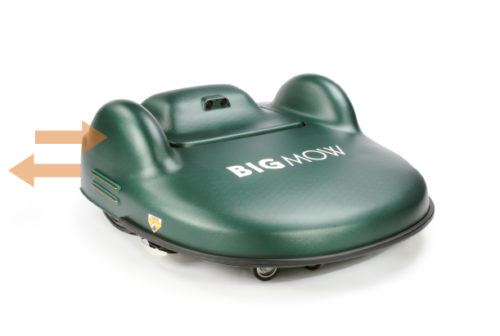 Who can benefit from this offer?
Any owner of a Classic Line robot prior to 2016 (year of manufacture 2015 and earlier) who has returned the guarantee certificate to Yamabiko.
How do I benefit from this offer?
The customer exchanges the old robot at the dealership and installs the new robot in the autumn of 2020.
The customer or dealer completes the online form at Belrobotics.com for advance confirmation that the customer is eligible to benefit from this special offer.